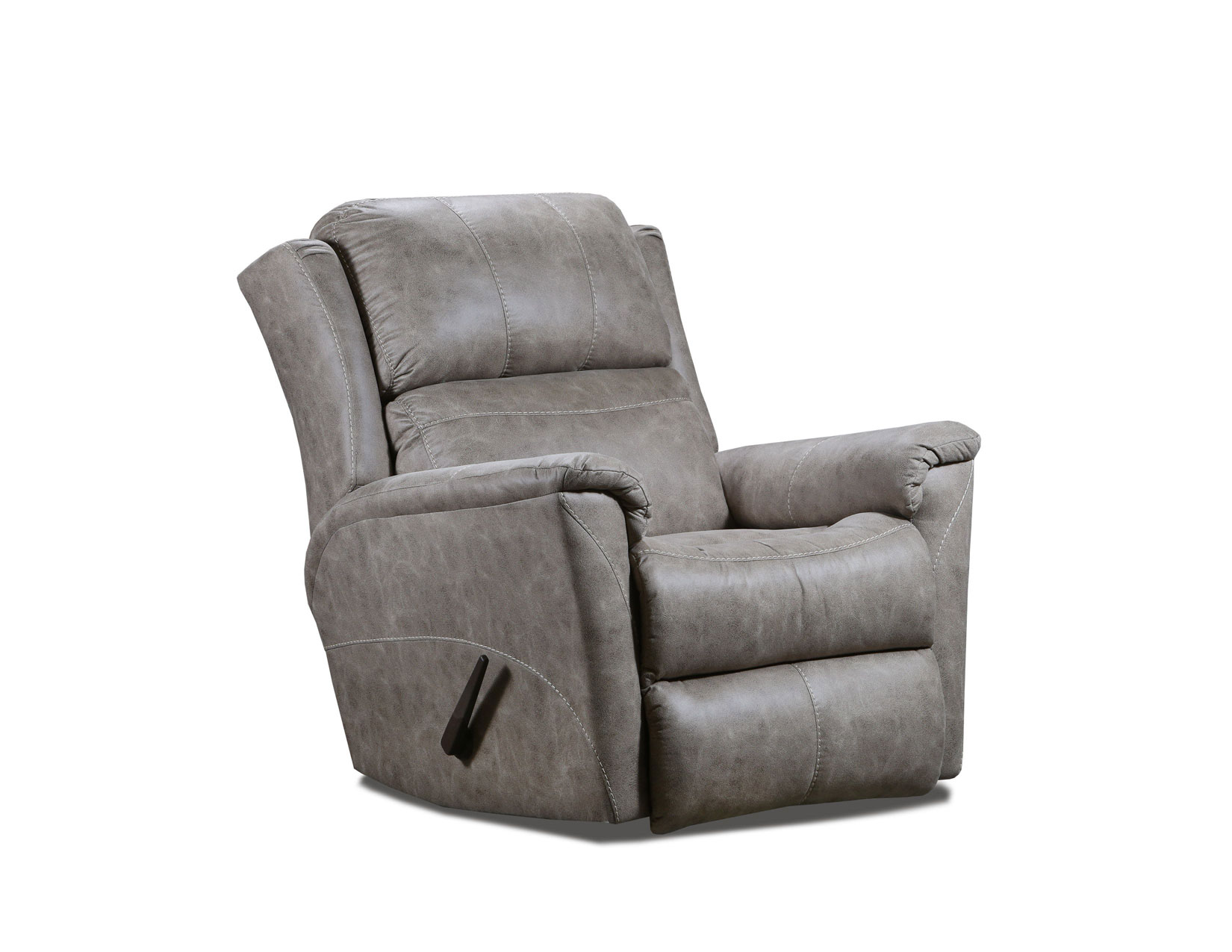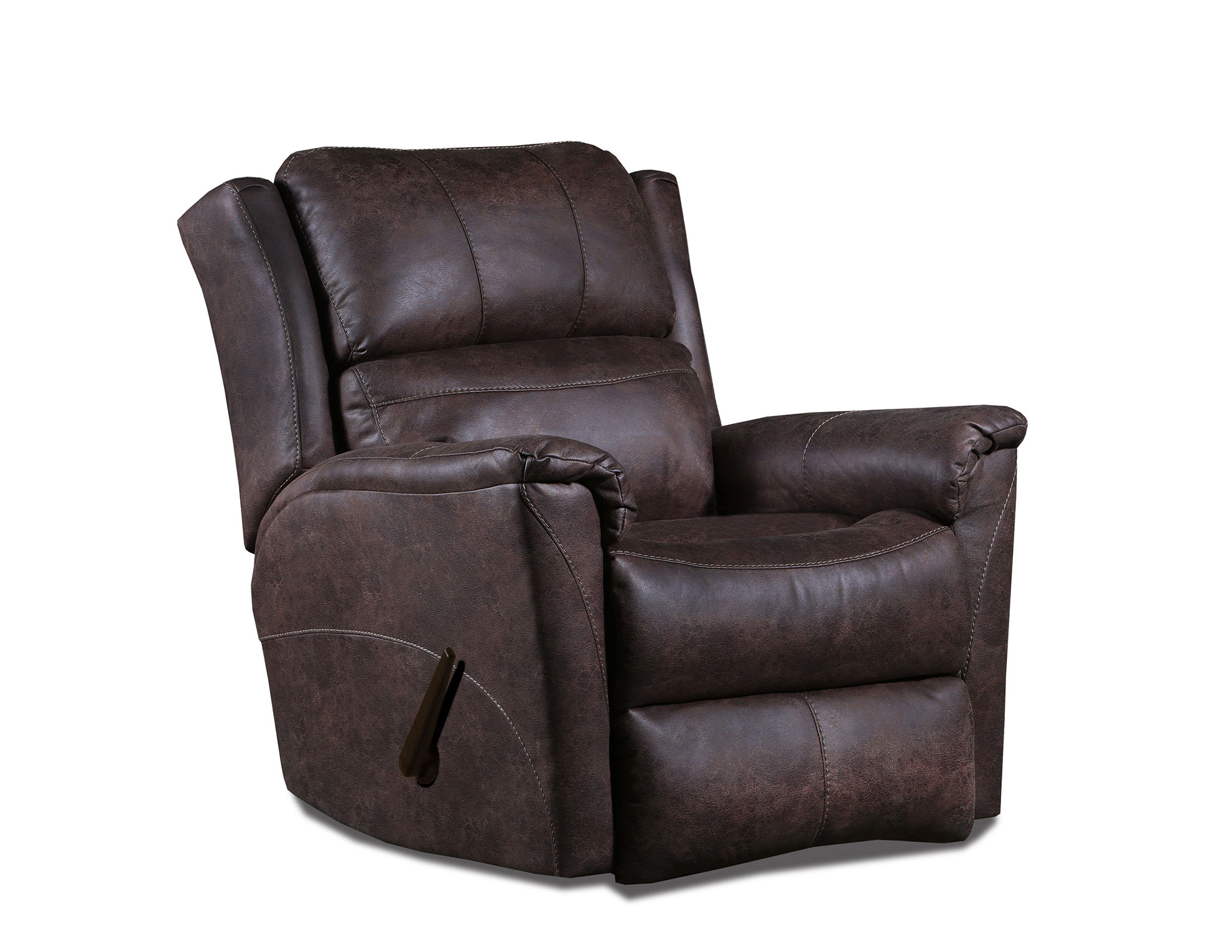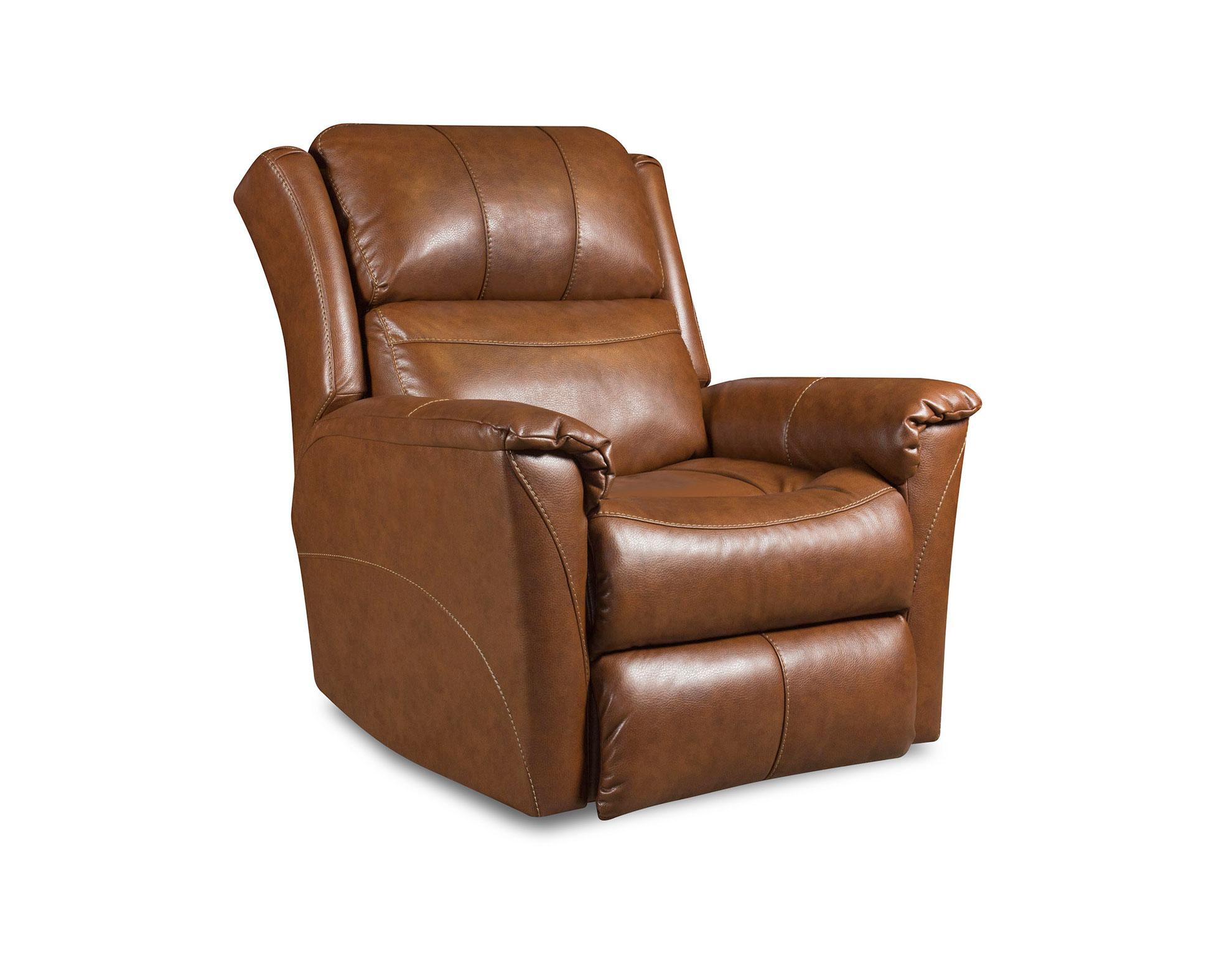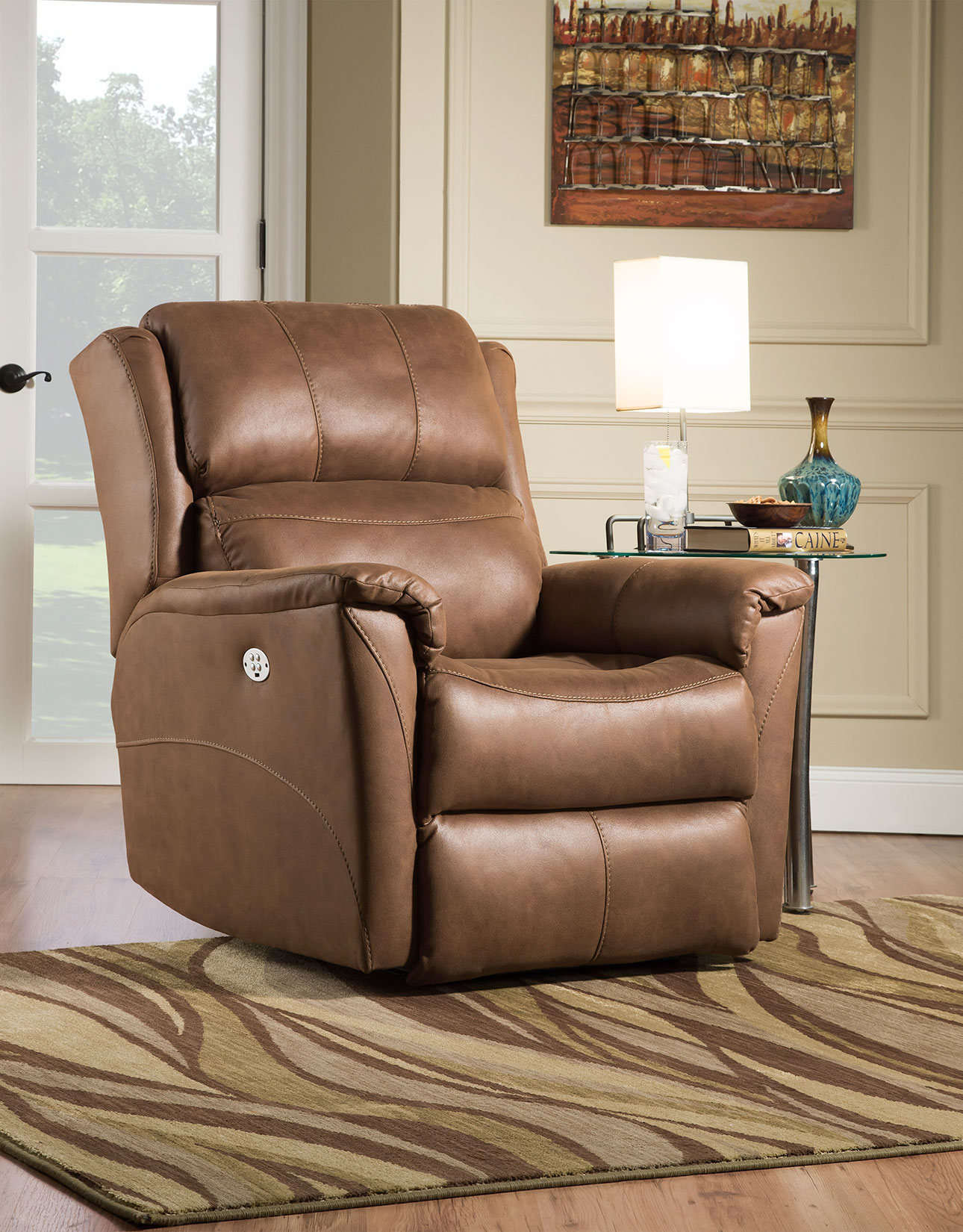 1153
Shimmer Recliner
SoCozi™
Contour, Comfort, Custom.  SHIMMER not only has contour in the poly arm pad, but in the contoured wings as well, and even more contour in the seat cushions!  That contoured seat cushion combined with Southern Motion's patented power headrest feature allows you to reach a new level of comfort.  Then add any of our hundreds of stylish fabrics and leathers, this makes the Shimmer SHINE in your own personal way!
---
Optional Add-Ons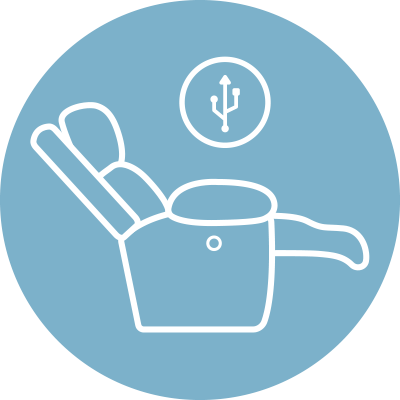 Power Headrest
The Power Headrest feature makes it easy for you to achieve advanced comfort when it comes to your head and neck. With enhanced technology and built-in USB charging port, you're able to find support and relaxation in style. Use the Power Headrest feature to get exactly what you need to ease your head and neck tension, every time you unwind.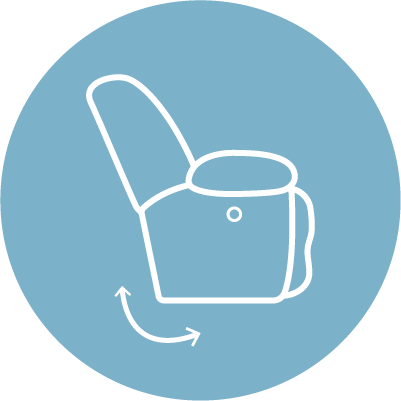 Swivel
Keep an eye on every corner of your living room with the Swivel furniture feature. The Southern Motion Swivel allows our recliners to easily spin around, giving you that extra benefit to your furniture. Rotate 360 and never miss a thing from your comfortable and stylish seat. Your new favorite chair just got an upgrade! *Power options cannot be added to the Swivel mechanism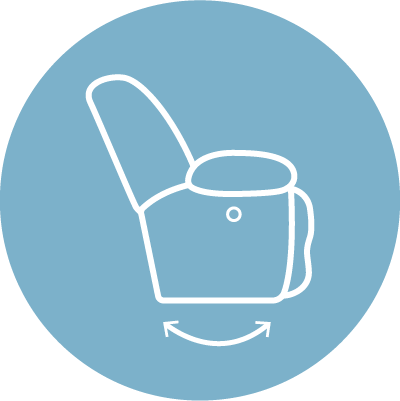 Rocker
With the Rocker feature, you're able to take your favorite piece of furniture to another level of satisfaction. The rocker's steel framed pieces allow you to move back and forth while sitting comfortably. Include this feature on the furniture piece of your choosing while decorating any room of your home.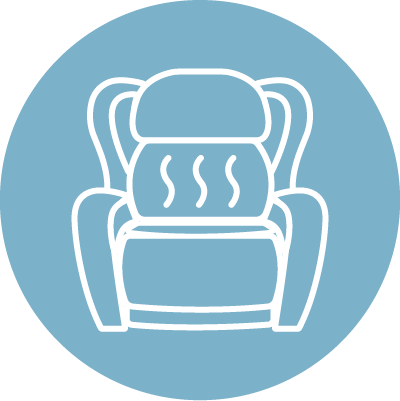 Massage & Heat (SoCozi™)
Our exclusive EXP™ technology was developed through a partnership with Cozzia, a leader in massage technology. This advanced system utilizes the latest in air cell design, heat therapy, and lumbar support to relax the body and mind. The SoCozi™ Massage & Heat feature makes it possible to improve health and renew energy while creating a relaxing experience like no other.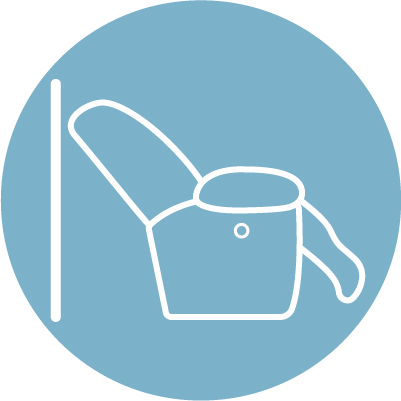 Wall Hugger
No matter what size room you're working with, Southern Motion can deliver a recliner that is sure to fit your dimension needs. Our Wall Hugger feature makes it possible to position your recliner mere inches away from the wall while still being able to recline back, saving you valuable space in your home. Alleviate time spent hunting for the perfect size and get the recliner you want with this feature.
Available SKUs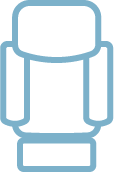 1153
Rocker Recliner
43"H x 35"W x 40"D
Additional Dimensions >
Seat Height 21
Arm Height 25
Seat Width 21
Seat Depth 21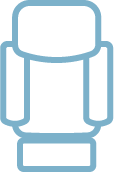 5153P
Power Headrest Rocker
43"H x 35"W x 40"D
Additional Dimensions >
Seat Height 21
Arm Height 25
Seat Width 21
Seat Depth 21
Find a Retailer
Independent retailers display differing selections of Southern Motion furniture. Southern Motion is represented by many independent retailers throughout the US, Canada, and Mexico.