The World's Best Reclining Furniture
Founded in 1996 in Pontotoc, Mississippi, Southern Motion™ started off with a rocking beginning as they found their place in the furniture industry. As a household name for furniture, Southern Motion has thrived throughout the years, introducing new products to customers looking for style and comfort combined.
In the beginning, the idea was simple: manufacture only reclining furniture and make it better than anyone ever had. All they needed was a name. One day while Guy Lipscomb (Co-founder) and his wife, Sandy were shopping, they happened across a painting entitled "Southern Motion" by a Birmingham, Alabama, artist. Following that discovery, the painting served not only as the inspiration for the company's name, it also embodies the spirit of the product to be manufactured with relaxation and comfort in mind for all Southern Motion furniture.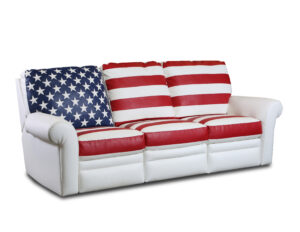 Working at Southern Motion
As we remain dedicated to our workforce and the quality of our furniture, we want you to work join our team and work with us! As one of the largest furniture manufacturers in Northern Mississippi, working for Southern Motion will allow you to learn a new skill, make an honest living for you and your family, and set yourself up for workforce success. Enjoy working alongside your Southern Motion team members, take advantage of unmatchable benefits, and thrive in a work community that feels like home. Join the Southern Motion family today!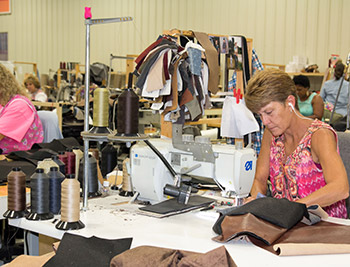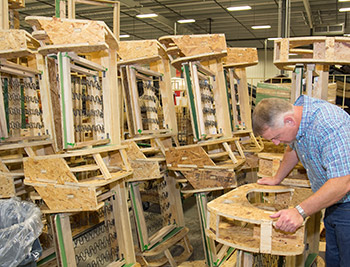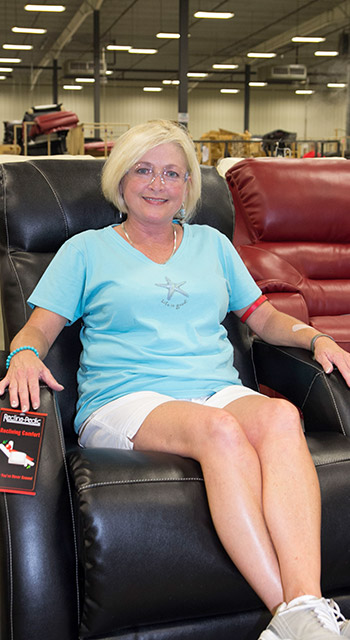 Southern Motion Today
After over 20 years in motion, Southern Motion is still committed to America, and we continue to pride ourselves not only on the quality of our furniture but also on the dedication and commitment of our workforce. Southern Motion believes that American workers can manufacture a quality, competitively priced product. Striving towards excellence when it comes to our facility and our products is how we continue to grow.
Southern Motion has  become a leader in design and innovation in all categories of motion furniture. Southern Motion presently employs over 1,500 workers in our five Mississippi-based facilities, in our ongoing quest to manufacture the "World's Best Reclining Furniture"!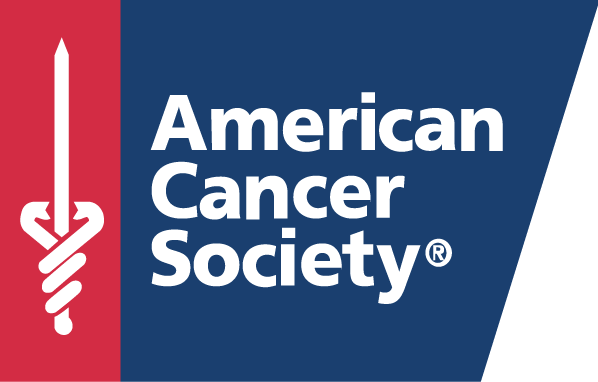 Committed to the Cause
The American Cancer Society's Relay For Life movement is the world's largest and most beneficial fundraising organization to end cancer. Southern Furniture Industries has been a long-time participant in the American Cancer Society's Relay for Life movement, and we are proud that our company continues to support this inspiring mission into 2022. To date, Southern Furniture Industries has donated $2 million dollars towards this cause!
With the help of Southern Furniture Industries and surrounding communities, Relay for Life fights for every birthday threatened by cancer and they are getting results. With funds raised, the American Cancer Society is able to invest in groundbreaking research that helps better understand the causes of cancer, determine how best to prevent it, and discover new ways to cure it.
Each year, Southern Furniture Industries organizes and participates in Relay for Life fundraising events, showing our team's support and dedication to the cause. We believe in the importance of coming together as a community to make a big difference.
To join our Southern Furniture Industries Relay for Life team or donate to the cause click here. To learn more about Southern Motion's fundraisers like us on Facebook.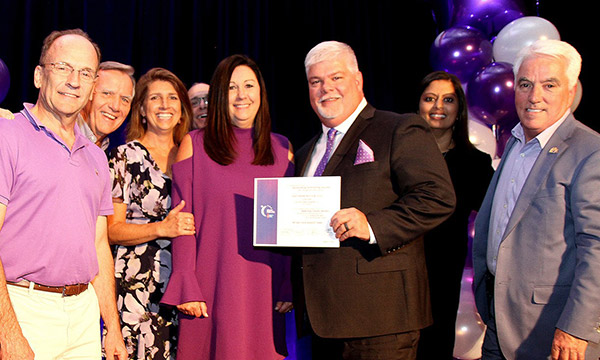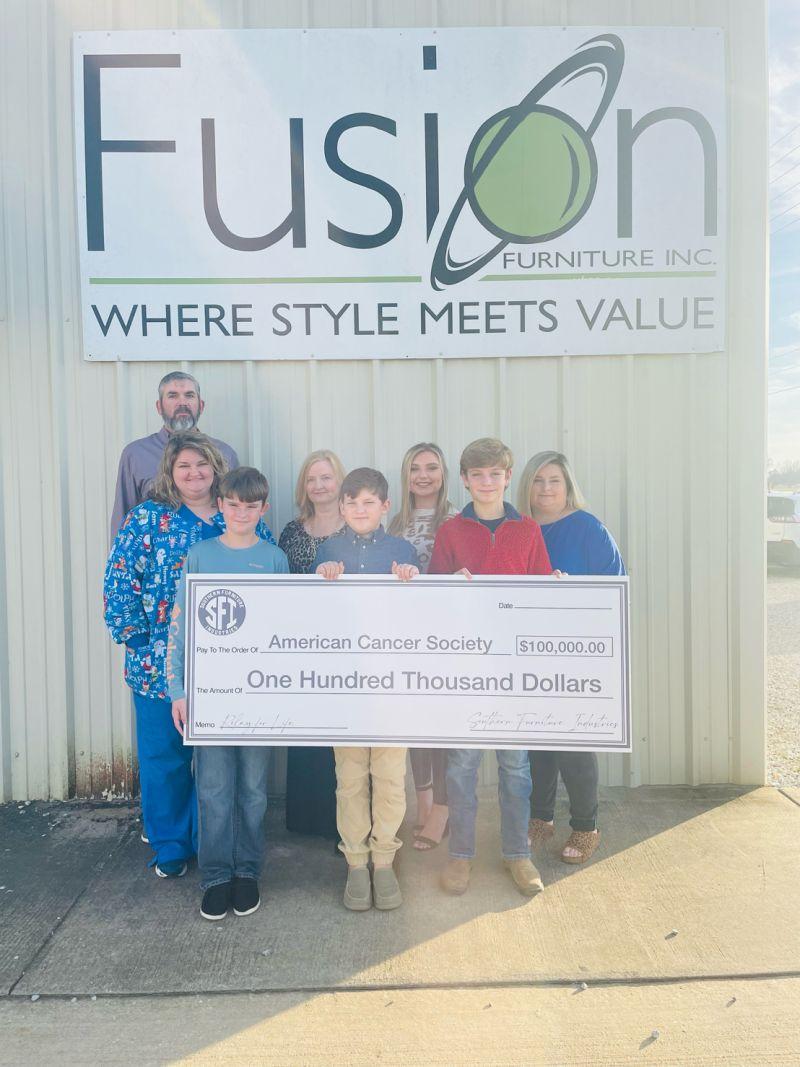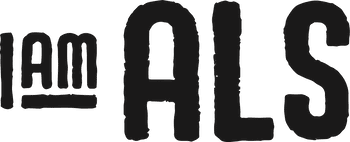 I Am ALS
I AM ALS is revolutionizing how we cure ALS by empowering and mobilizing patients, engaging with policymakers, providing vital resources for people impacted by this terrible disease. The organization was founded when Brian Wallach lost his battle to the illness, but Sandra Abrevaya saw an untapped potential in those who are living every day with it – so now she's on a mission to bringing awareness through fundraising programs.
In 2021, Southern Furniture Industries introduced the Ice Bucket Challenge to raise money for I AM ALS. The company sponsored a social media campaign that generated 197 participants and donated $100k in honor of Danny McClellan!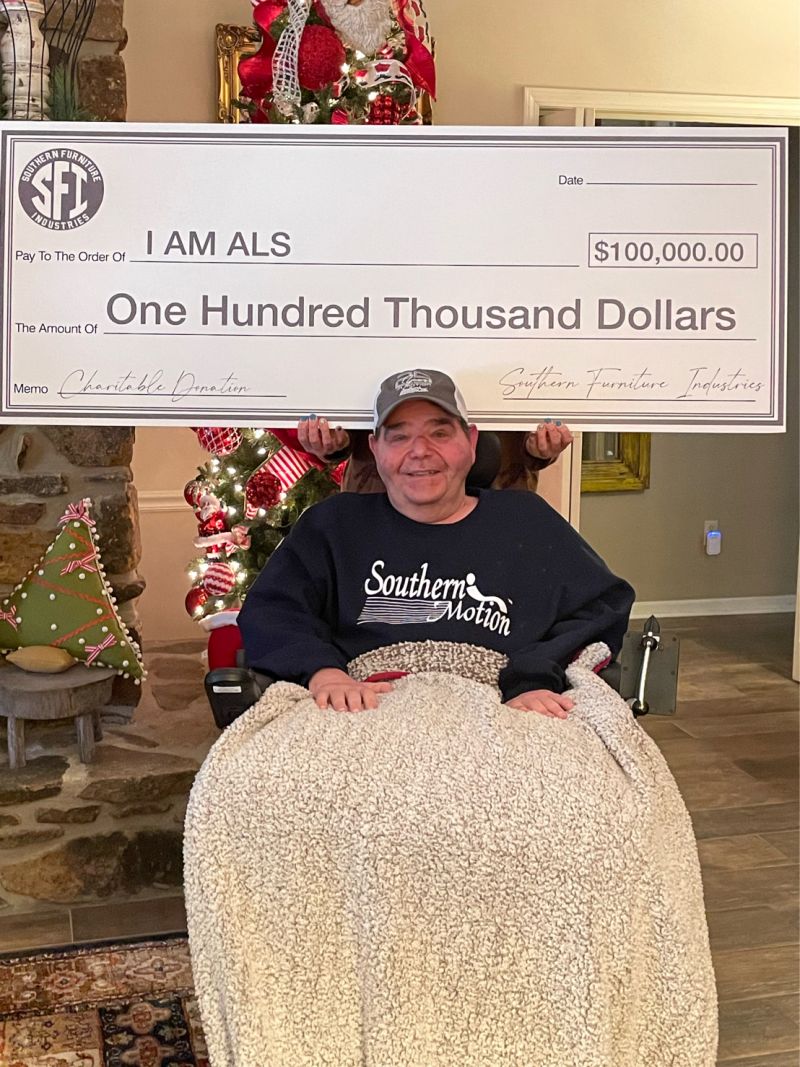 CASA
The CASA of Lafayette County is a non-profit organization that provides trained volunteers with the opportunity to serve in their communities. This group advocacy for abused and neglected children through service on court-appointed community teams, which includes providing support services such as counseling or emergency intervention when necessary; this makes them superheroes!
Southern Furniture Industries is always looking for ways to give back and in 2021 they sponsored a CASA Superhero Fun Run. The event encouraged people in our community come out, wear superhero costumes (or dress up as any other type), go on fun runs with friends or family members while raising money awareness about how much work goes into protecting vulnerable kids who are unable protect themselves from harm.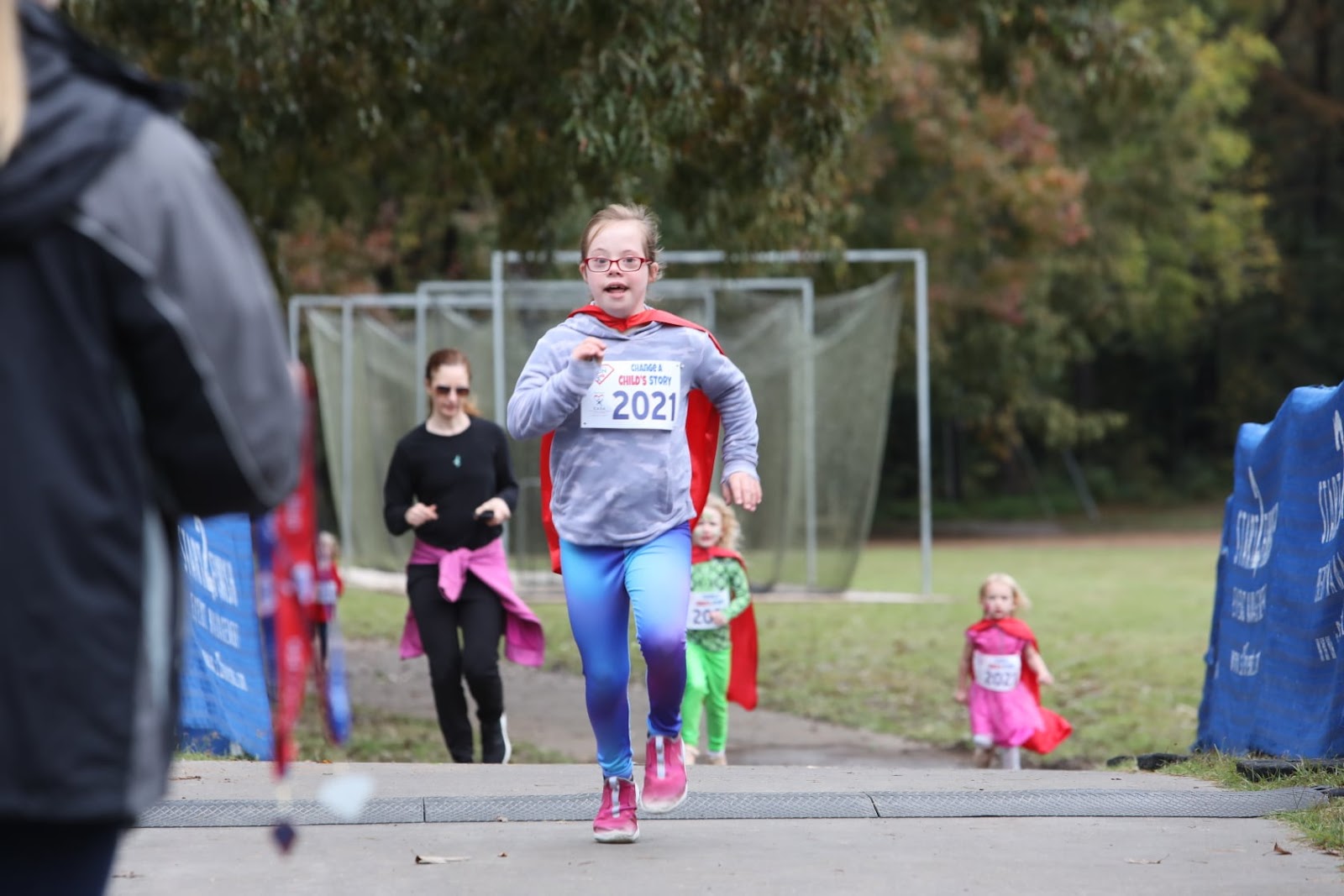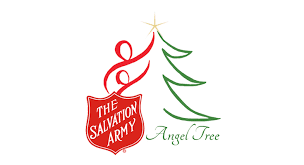 The Salvation Army
The Salvation Army's Angel Tree program helps provide Christmas gifts for hundreds of thousands of children around the country each year. Once a child or senior citizen has been registered and accepted as an angel their wish list is shared with donors who purchase new clothing items like toys, games etc., which they place under their family Xmas tree!
In December 2021, Southern Furniture Industries adopted 11 children from the Salvation Army's Angel Tree program. These are individuals who have been registered and accepted as "Angels" within their communities so that they can share what is on their wish lists with donors helping them purchase gifts for under-the tree presents all around town!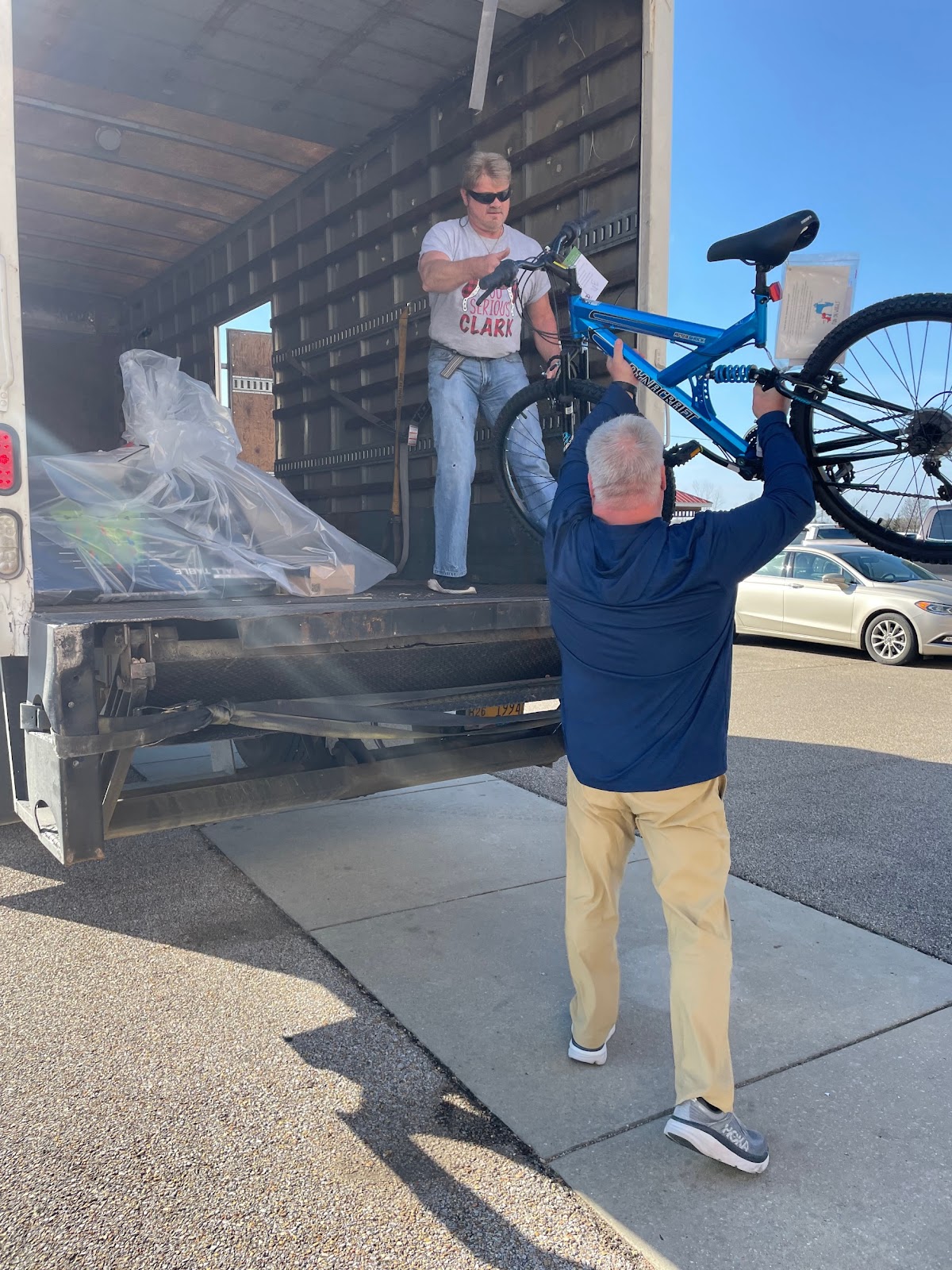 Night to Shine
Night to Shine is a one-of-a kind prom night experience for people with special needs that allows them to enjoy their time in the spotlight.
Southern Furniture Industries is proud to sponsor the Night to Shine in New Albany, MS. This unforgettable prom night experience for people with special needs is amazing opportunity that not only provides fun but also allows those who may have never been able to attend before!

Crossroads Ranch
Crossroads Ranch is a home for high-functioning special needs adults. It provides an environment that nurtures their desires and dreams while helping them become productive citizens of OUR world!
The facility has just received a brand-new walk-in freezer, thanks to our generous donor Southern Furniture Industries. It will help them store food and supplies more easily while also preserving its quality so that everyone can enjoy eating what they've prepared themselves – not to mention all those wonderful meals you make when someone else does the cooking 🙂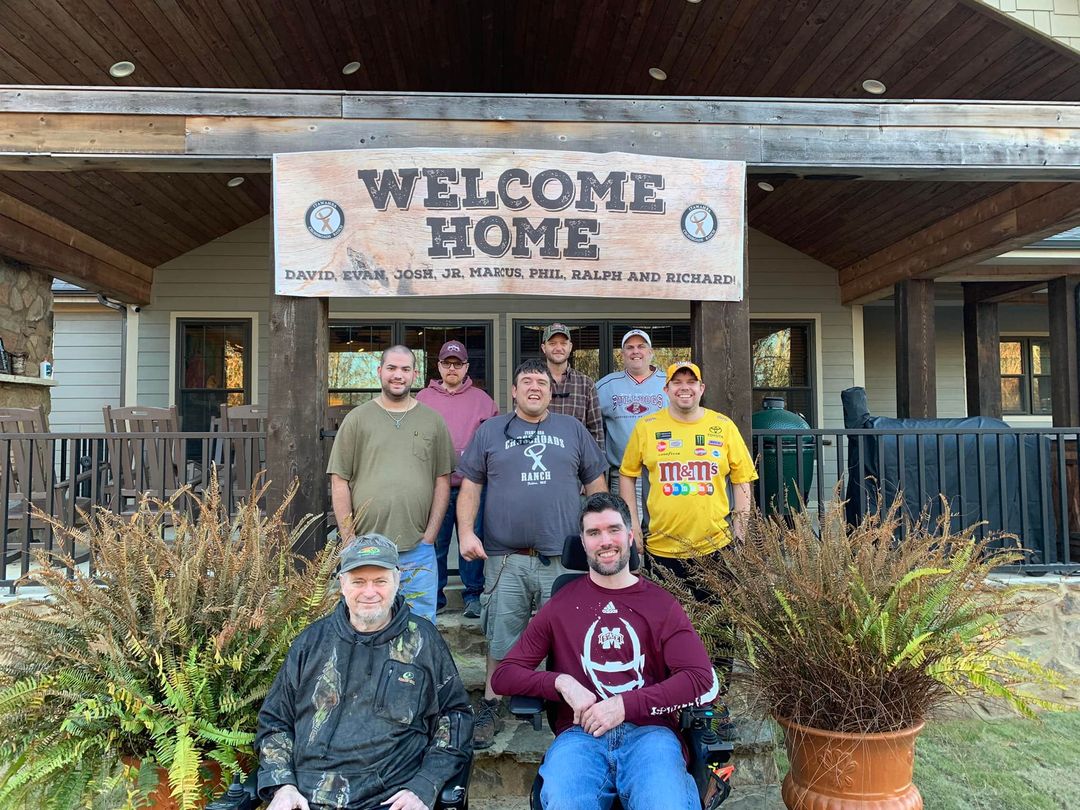 Wear It Well
Wear It Well strives to educate and inspire those facing a cancer diagnosis or other life-altering events. They want people's health restored so they can live happy, healthy lives again!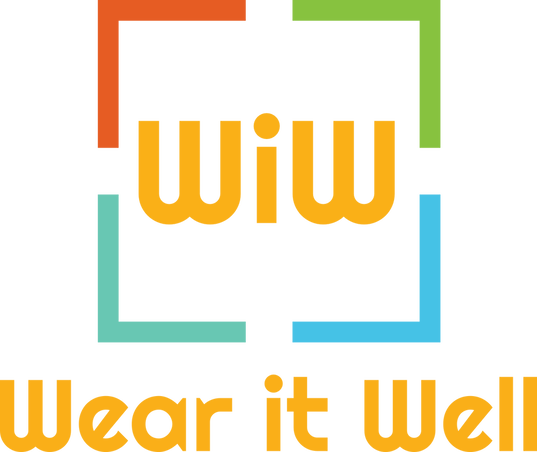 City of Hope
City of Hope is a not-for profit health care provider with the mission to eliminate cancer and other serious illnesses through exquisite care, innovative research as well vital education.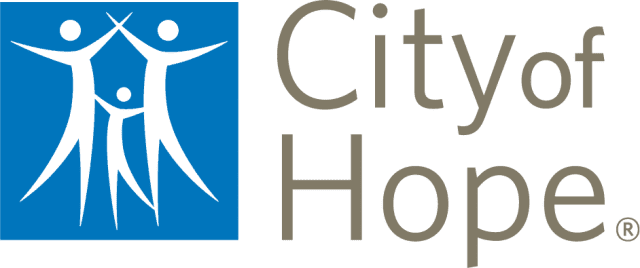 Other Charities
When you need help with the kids but can't afford a nanny or live-in housekeeper.
Falling Through the Cracks, aids single working parents in North Mississippi who are looking to balance work life and family obligations without sacrificing their quality of living by having someone else take care of them 24/7!
The Pontotoc Food Pantry was grateful to receive a large shipment of nutritious food items and freshly cured hams. The need for these resources is always great, but it becomes even more pressing at Christmas when people are often struggling.
The American Legion of Tupelo is dedicated to all the Gold Star families who have endured suffering and loss. They have created an incredible monument in honor of all Gold Star Families who have sacrificed so much during wartime periods, especially those who lost their lives while serving our country abroad or on home soil.
The mission of Covenant House is to end youth homelessness. They offer housing and support services for young people in need, so they can grow into successful adults with limited or no support from their family members.
The Groundswell of United Way is a fundraiser that aims to raise money for local Pre-K classrooms.
Junior Auxiliary of Pontotoc is a non-profit organization dedicated to providing care packages for children in our local schools. These kits include school supplies, hygiene products and even junior leadership training!
Helping the next generation become better men is a responsibility we all share. Real Men Stand Up Mentoring aims to provide young males in our community between 9-18 years old with one-on-one mentoring so they can grow into successful adults who will make an impact on this world!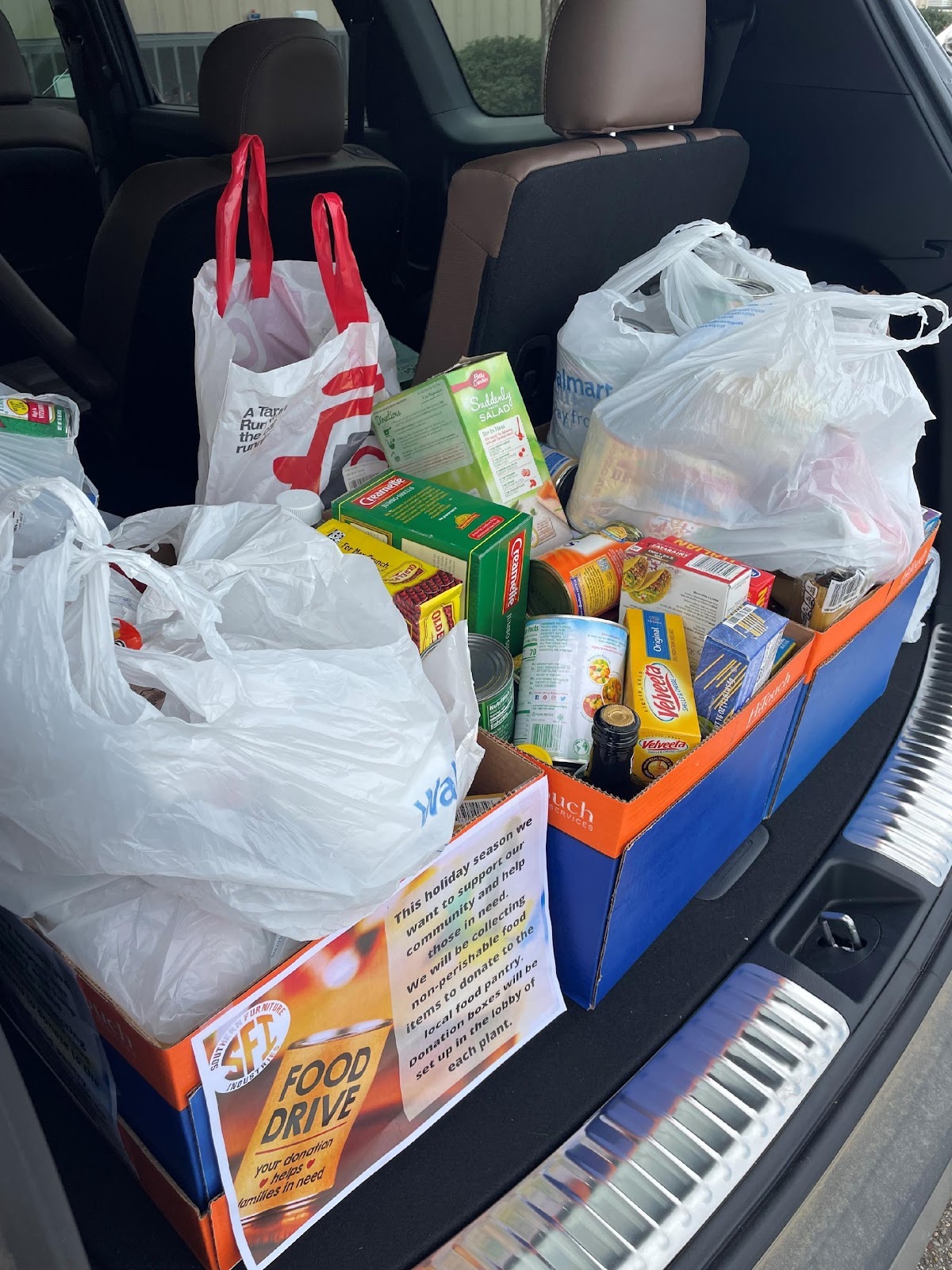 Southern Motion Opens Health Center To Offer Worksite Health Center Benefit
Everside Health and Southern Furniture Industries (SFI) have begun a healthcare benefits partnership offering primary and urgent care services to Southern Motion employees and dependents across northeast Mississippi.
The SFI Health & Wellness Employee Clinic officially opened on September 20, 2021, and is staffed by a full-time nurse practitioner, registered nurse, and chronic condition manager. Employees and dependents on SFI's insurance plan can receive episodic care, disease management, primary care, and occupational health services at a convenient location with no copays.
"We are excited to be able to offer a state-of-the-art health and wellness clinic for our associates and their families," said Mark Weber, CEO of Southern Furniture Industries. "Medical costs have been one of the highest inflationary cost categories over the past two decades, and we are happy to help alleviate some of that expense with a high caliber staff providing primary care, acute care, and many prescriptions at no cost!"
Southern Motion and Fusion Furniture combined in 2018 to form Southern Furniture Industries. The organization currently occupies nine facilities in northeast Mississippi, covering over two million square feet. The organization manages all stages of production in furniture and has been an industry leader in upholstered furniture for over 25 years.
The Everside model emphasizes the importance of the patient-provider relationship in achieving lasting health improvements and includes lengthened appointment times, full virtual capabilities, and little to no copays for members. The services offered to employees in northeast Mississippi will play a substantial role in providing affordable, convenient healthcare access as an alternative and supplement to area providers.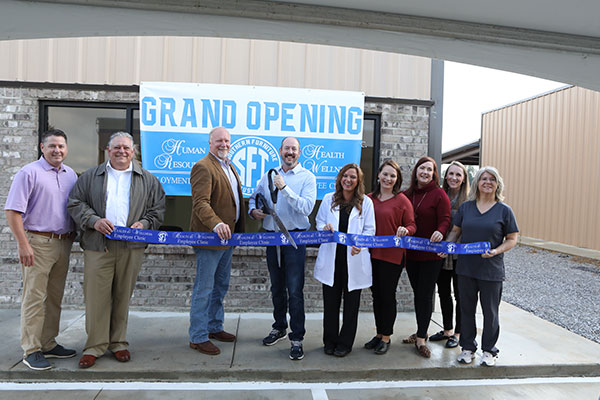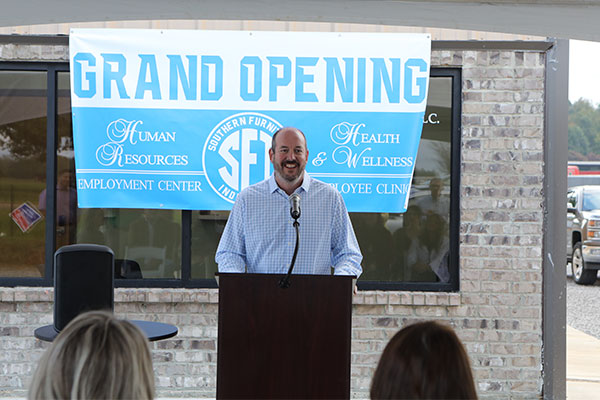 Find a Retailer
Independent retailers display differing selections of Southern Motion furniture. Southern Motion is represented by many independent retailers throughout the US, Canada, and Mexico.