The World's Best Reclining Furniture
Founded in 1996 in Pontotoc, Mississippi, Southern Motion™ started off with a rocking beginning as they found their place in the furniture industry. As a household name for furniture, Southern Motion has thrived throughout the years, introducing new products to customers looking for style and comfort combined.
In the beginning, the idea was simple: manufacture only reclining furniture and make it better than anyone ever had. All they needed was a name. One day while Guy Lipscomb (Co-founder) and his wife, Sandy were shopping, they happened across a painting entitled "Southern Motion" by a Birmingham, Alabama, artist. Following that discovery, the painting served not only as the inspiration for the company's name, it also embodies the spirit of the product to be manufactured with relaxation and comfort in mind for all Southern Motion furniture.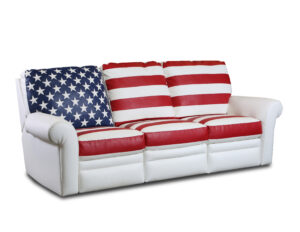 Working at Southern Motion
As we remain dedicated to our workforce and the quality of our furniture, we want you to work join our team and work with us! As one of the largest furniture manufacturers in Northern Mississippi, working for Southern Motion will allow you to learn a new skill, make an honest living for you and your family, and set yourself up for workforce success. Enjoy working alongside your Southern Motion team members, take advantage of unmatchable benefits, and thrive in a work community that feels like home. Join the Southern Motion family today!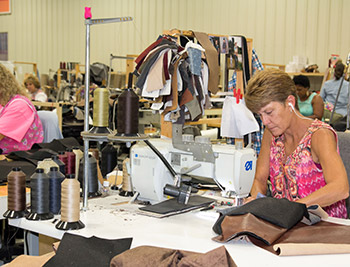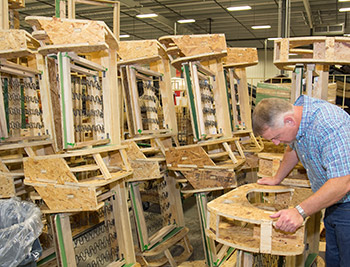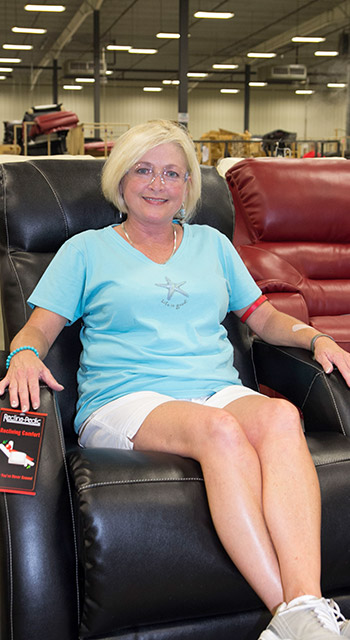 Southern Motion Today
After over 20 years in motion, Southern Motion is still committed to America, and we continue to pride ourselves not only on the quality of our furniture but also on the dedication and commitment of our workforce. Southern Motion believes that American workers can manufacture a quality, competitively priced product. Striving towards excellence when it comes to our facility and our products is how we continue to grow.
Southern Motion has  become a leader in design and innovation in all categories of motion furniture. Southern Motion presently employs over 1,500 workers in our five Mississippi-based facilities, in our ongoing quest to manufacture the "World's Best Reclining Furniture"!
Committed to the Cause
The American Cancer Society's Relay For Life movement is the world's largest and most beneficial fundraising organization to end cancer, and Southern Motion is proud to be a long time supporter of the cause. Southern Motion has been an active participant in Relay for Life since 2007 and has been continuing with the mission well into 2021 as one of the top teams in the nation!
Total Donated in 2020: $123,400.26
Total Fundraising Efforts since 2007: $1,908,684.26
Updated April 2021
With the help of Southern Motion and surrounding communities, Relay for Life fights for every birthday threatened by cancer and they are getting results. With funds raised, the American Cancer Society is able to invest in groundbreaking research that helps better understand the causes of cancer, determine how best to prevent it, and discover new ways to cure it.
Each year Southern Motion organizes and participates in Relay for Life fundraising events, showing our team's support and dedication to the cause. Southern Motion believes in the importance of coming together as a community to make a big difference.
To join our Southern Motion Relay for Life team or donate to the cause click here. To learn more about Southern Motion's fundraisers like us on Facebook.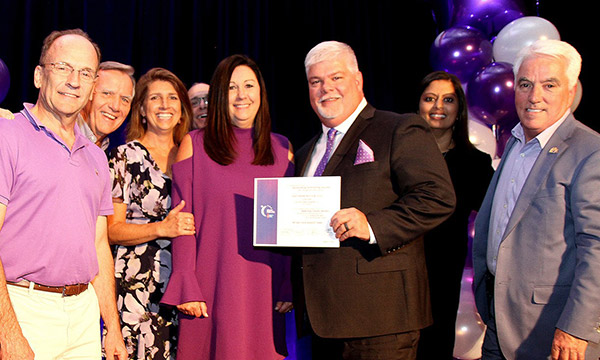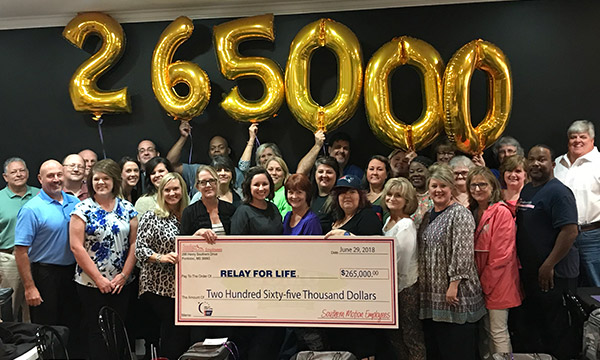 Southern Motion Opens Health Center To Offer Worksite Health Center Benefit
Everside Health and Southern Furniture Industries (SFI) have begun a healthcare benefits partnership offering primary and urgent care services to Southern Motion employees and dependents across northeast Mississippi.
The SFI Health & Wellness Employee Clinic officially opened on September 20, 2021, and is staffed by a full-time nurse practitioner, registered nurse, and chronic condition manager. Employees and dependents on SFI's insurance plan can receive episodic care, disease management, primary care, and occupational health services at a convenient location with no copays.
"We are excited to be able to offer a state-of-the-art health and wellness clinic for our associates and their families," said Mark Weber, CEO of Southern Furniture Industries. "Medical costs have been one of the highest inflationary cost categories over the past two decades, and we are happy to help alleviate some of that expense with a high caliber staff providing primary care, acute care, and many prescriptions at no cost!"
Southern Motion and Fusion Furniture combined in 2018 to form Southern Furniture Industries. The organization currently occupies nine facilities in northeast Mississippi, covering over two million square feet. The organization manages all stages of production in furniture and has been an industry leader in upholstered furniture for over 25 years.
The Everside model emphasizes the importance of the patient-provider relationship in achieving lasting health improvements and includes lengthened appointment times, full virtual capabilities, and little to no copays for members. The services offered to employees in northeast Mississippi will play a substantial role in providing affordable, convenient healthcare access as an alternative and supplement to area providers.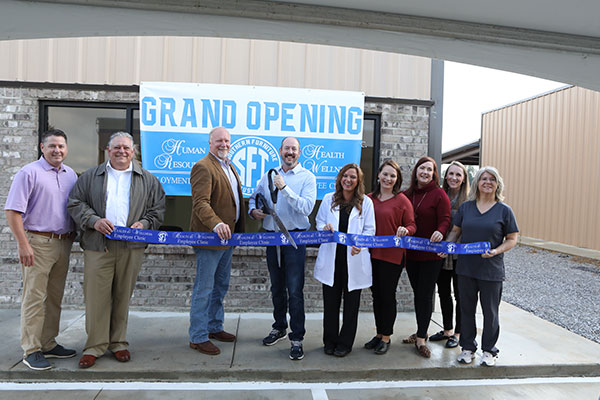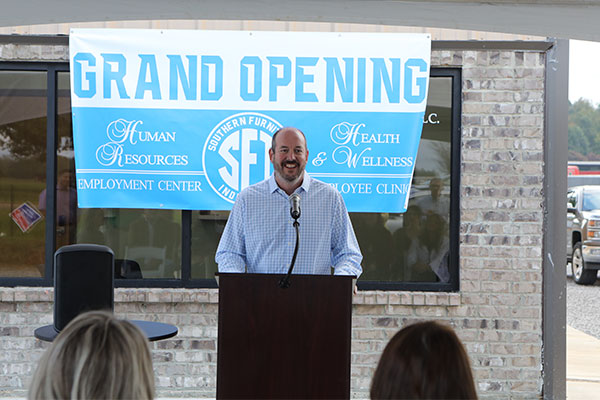 Find a Retailer
Independent retailers display differing selections of Southern Motion furniture. Southern Motion is represented by many independent retailers throughout the US, Canada, and Mexico.