Imagine this: you go to pick up your kids from the last day of school and as you approach, you to hear the final school bell ring. You see the stampede of kids come out and your kids pile into the car. The first question you ask is "how was your day?" The second question comes from the kids "what are we going to do this summer?" Immediately your mind goes blank as the summer stretches out in front of you. How will you keep them occupied?
Here, we've compiled some of our favorite fun summer activities at home. You don't even need to leave the house to have a great time!
Indoor Activities
Depending on where you live, weather can play a key part in what fun summer activities you can do at home. Here are some ideas to keep the kiddos active and entertained inside if the weather is terrible: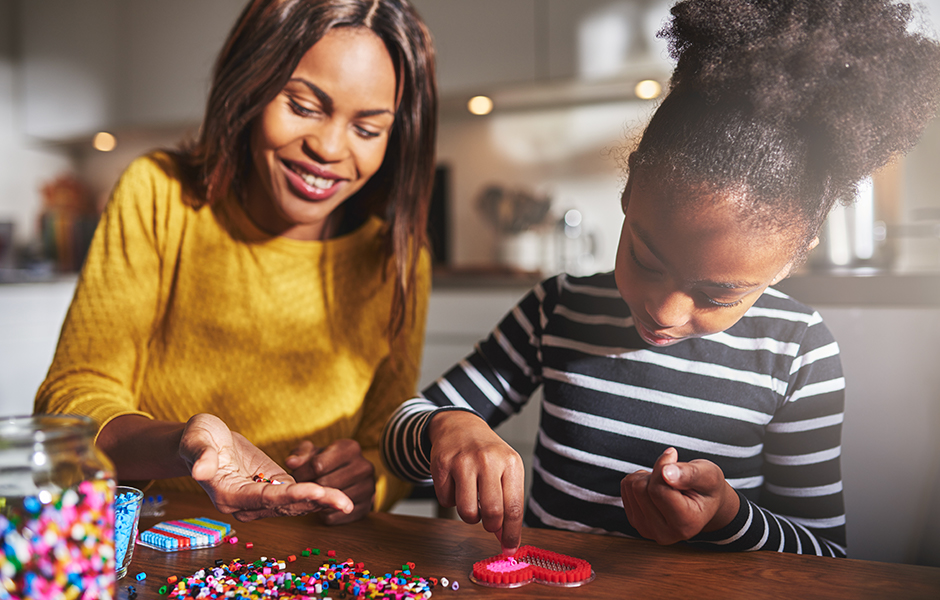 Educational Activities
Just because the kids are out of school doesn't mean the learning has to stop. Studies show that during summer break, kids lose about one month of overall learning and it takes them about two months to learn it all back. Help prevent this by taking an hour or two a day to read a book or do some math problems. Then, reward your kids with screen time or another fun activity they like. In addition to those, science experiments are always a fun way to keep your kids engaged. With just a few household items, you can make amazing projects like glow water, slime, invisible ink, a vinegar volcano, and much more.
Arts and Crafts
Have some creative fun with various items found around the house. You can use pipe cleaners to make different creatures, build a kaleidoscope of out of a paper towel roll and wax paper, or make some colorful homemade play dough.
Games
If your kids are still full of energy and the weather outside isn't cooperating, make up some fun games to play indoors, such as paper plate horseshoes/ring toss or a scavenger hunt. There are lots of fun activities at home that you can do inside.
Quiet Time
After a long day, it's time to have the kids wind down. Take this time to build a blanket or pillow fort and tell some stories. Or, if building a fort isn't your thing, maybe you can all curl up on the sofa and watch a movie as a family.
Outdoor Activities
According to the US Department of Health and Human Services, children between the ages of 6 and 17 should have 60 minutes or more of physical activity a day. With this in mind, these fun summer activities at home will help keep your kids moving.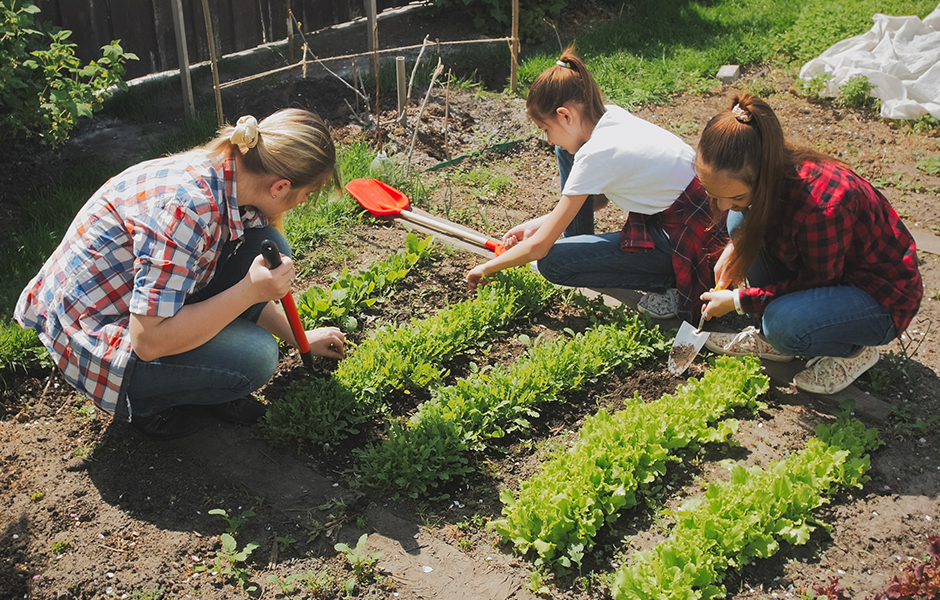 Exercising
Being cooped up inside can make a parent and kid go crazy. To help prevent this, go for a bike ride or take a walk around the neighborhood. Getting kids outside in nature helps build them up physically and develop cognitive and social development. Another idea if you don't want to view the community, create your own sandbox and have the kids play in the backyard. Sandboxes help kids with sensory integration and dirt can help improve their immune system.
Outside DIY Arts and Crafts
Love to draw? Try creating your own sidewalk foam paint and make some sidewalk murals. Or, make your own bird feeder with simple materials like toilet paper rolls, peanut butter, and bird seed. The birds will love your creation! Another fun summer activity at home is to fill an old water gun with watercolor paint and make squirt gun art on the sidewalk.
Backyard Activities
One fun summer activity you can do with the whole family is planting a flower, veggie, or butterfly garden! Or, if you want to relax and enjoy the sunshine, plan a picnic in the backyard. As the sun goes down, your picnic can turn into an outdoor movie night complete with popcorn, blankets and pillows, and a projector. There's so much you can do in the backyard, from setting up tents and camping at home, to laying out blankets on the ground and stargazing.
Water Activities & Games
As the weather warms up, water activities are sure to provide some refreshing entertainment. Have a relay race with water balloons or play water balloon baseball with a plastic bat. Or, you can always run through the sprinkler or create your own slip 'n slide in the backyard! Bring on the laughter and good times with these fun summer activities at home.
You don't have to go on a big family trip to make lasting memories this summer. These activities are ones you can do at home with simple materials. Be creative, have a good time, and enjoy the sunshine.