With the new year in full swing, lots of people are looking for fresh new decor for their home. Whether it be a big undertaking like a dining table or a simple candle holder, there are so many creative ways to bring new life into your home! Take a look at these DIY home decor projects for inspiration to get you started!
DIY Home Decor Projects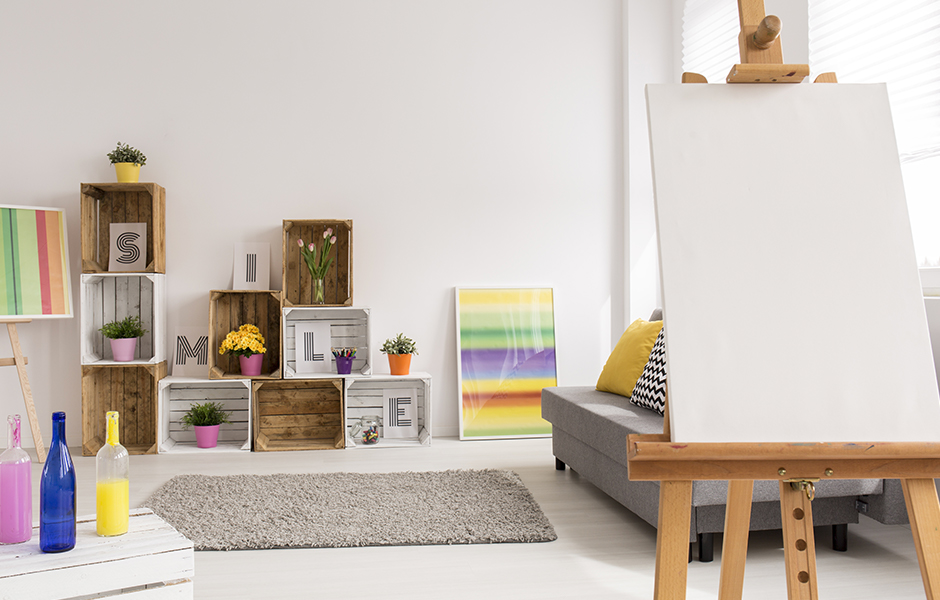 Modern Art Magic
When you think of modern art, big, flashing dollar signs start running through your mind and it seems like an impossible purchase. Well, it's time to slash those dollar signs away because DIY modern art is here to the rescue.
For this DIY home decor project, you need supplies like plywood cut to the size and shape of your liking, a variety of spray paint colors, a downloadable pattern, and everyday tools like a straightedge, screws, and screwdriver. The end product will be a modern art piece that you can hang on the wall or place on your mantelpiece. While you can follow the step-by-step instructions, don't be afraid to get creative and design an art piece that is unique to you and your personality!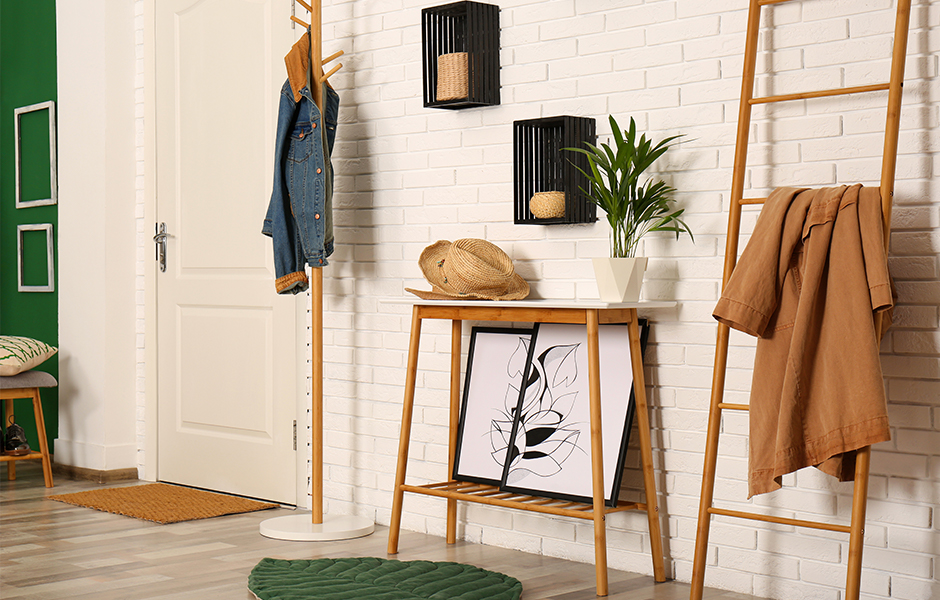 Multi-Purpose Ladder
You can never have too many home decor items to use as hanging space. Take your hats and scarves to a new height with this DIY idea for the home that leaves you with a multi-purpose ladder. Who knew ladders could be so functional AND stylish? Reclaimed wood, spray paint, nut and bolts, and a saw are just a few of the supplies you'll need to get the job done.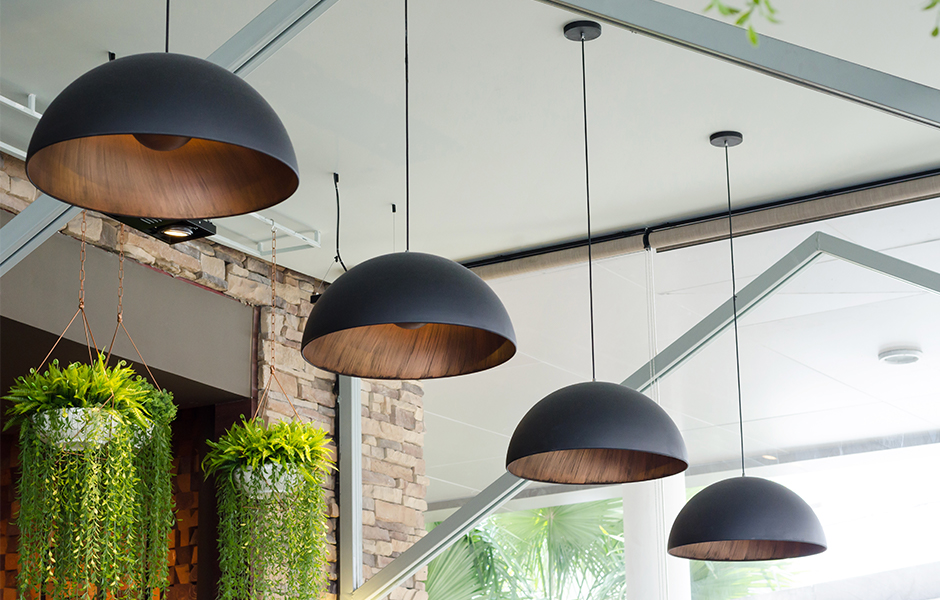 Pretty Pendant Lights
Pendant lights are one of the trendiest interior design styles this year and you can have them in under an hour with this DIY home decor project. Brighten up your kitchen countertops or your dining table by using a trio of nesting bowls that you already have (or can easily get hold of), as well as a nylon cord set, clear bulb, and tin snips. Believe it or not, these few items together make beautiful pendant lights that look store bought.
Bathroom Baskets
Need a place to store your towels and bathroom accessories? Don't worry because the solution may be sitting right in front of you. Baskets usually sit on the floor, but this DIY home decor craft takes them to the walls. Simply use screw anchors and large screws to flip those containers sideways and attach them to the wall. Now, you have three or four enclosed shelves for your towels and washcloths. This example uses woven baskets, but the possibilities are endless.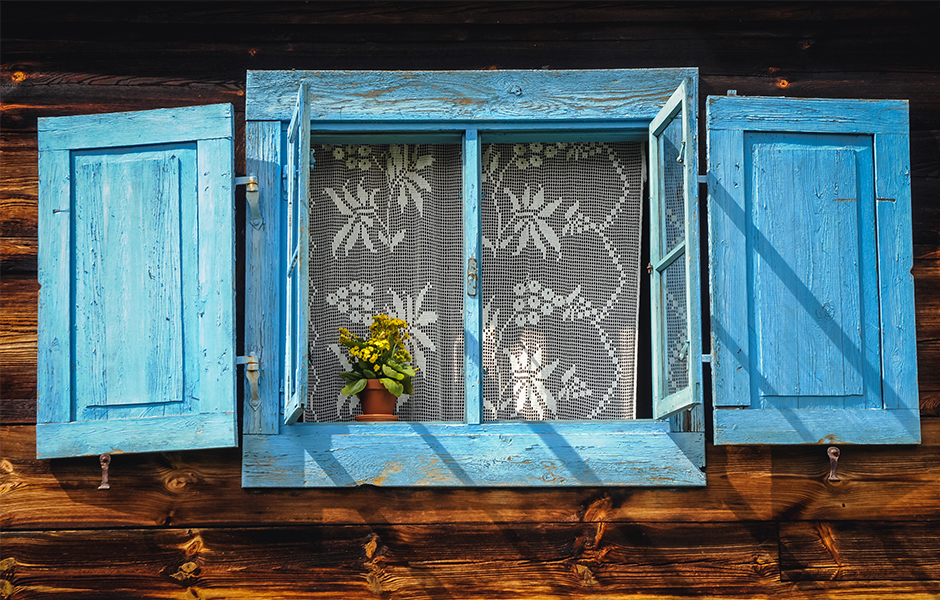 Shutter Savvy
Old and weathered shutters don't belong in the trash, they just need a new purpose in your home! In this DIY home decor project, four wood shutters make a beautiful rustic side table. Gather up four wood shutters of the same size, a piece of glass for the table top, 16 screws, paint, and eight art canvas stretchers to make this a reality in your home. For a newer, more refined look, you can also sand down and repaint the shutters a different color.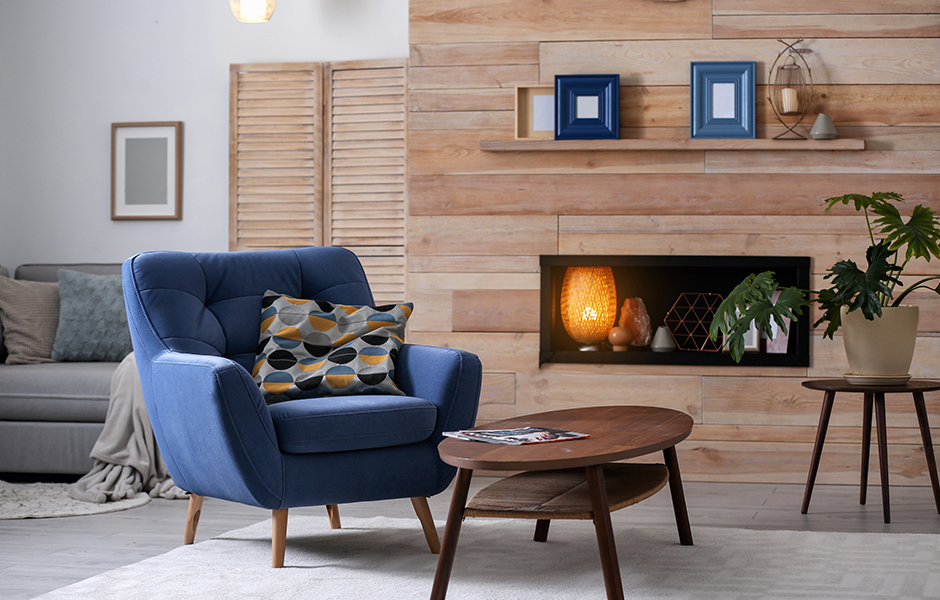 Wood Wall
Get ready for a more challenging (but rewarding) DIY home decor project with this wood accent wall. Just like pendant lights, wood is another popular interior design trend right now. Using this natural material as an accent wall will add distinction and contrast to any room, but you need to make sure you follow the steps closely. Dimensions, placement of wood, and flatness of each piece are the most critical concerns you should nail down in this DIY craft. If you do, you'll definitely have earned your DIY badge of honor.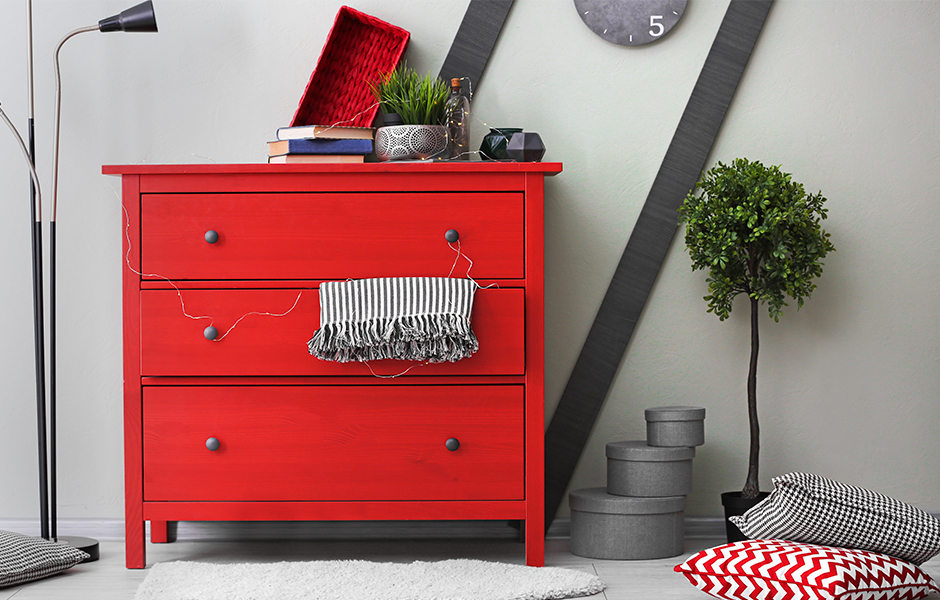 Dressed Up Dresser
We all know IKEA sells affordable home decor, but sometimes that table or dresser needs a little something extra. Dressed Up Dresser takes an average dresser and adds character to it with new hardware, paint, and even wallpaper. There are a bunch of different patterns and colors you can choose from to make it fit seamlessly into your home's interior design.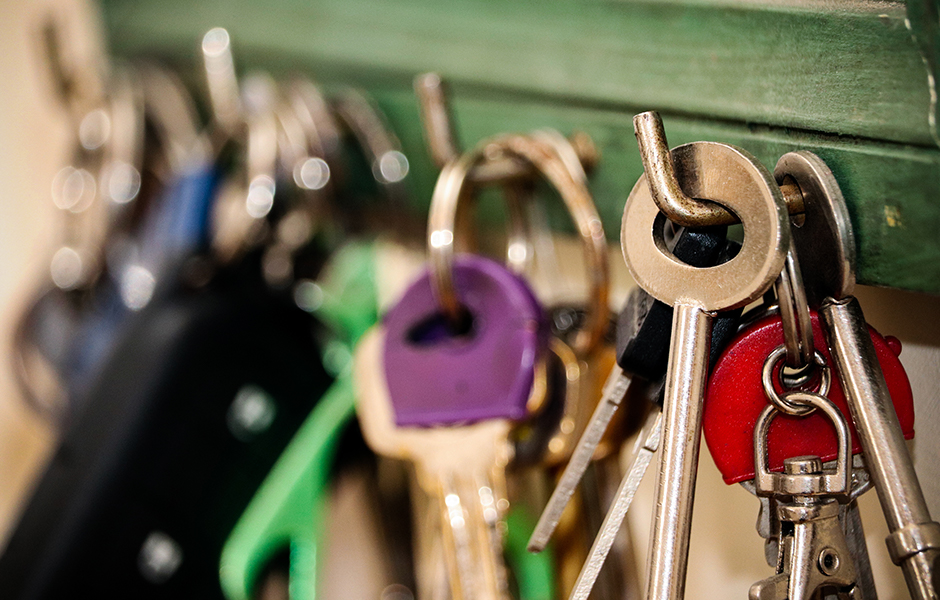 Clever Key Holder
Our keys, the lifeline to getting our day started, somehow always end up getting misplaced. Luckily, the days of searching for your lost keys are staying in 2019 when you take on this DIY home decor craft. Buying or scrounging up a small wood slab is where you need to start. Seal it with polyurethane, grab hooks (however many you need for your keys), paint, stencils/stickers, a drill, and then you're ready to start crafting up your key holder!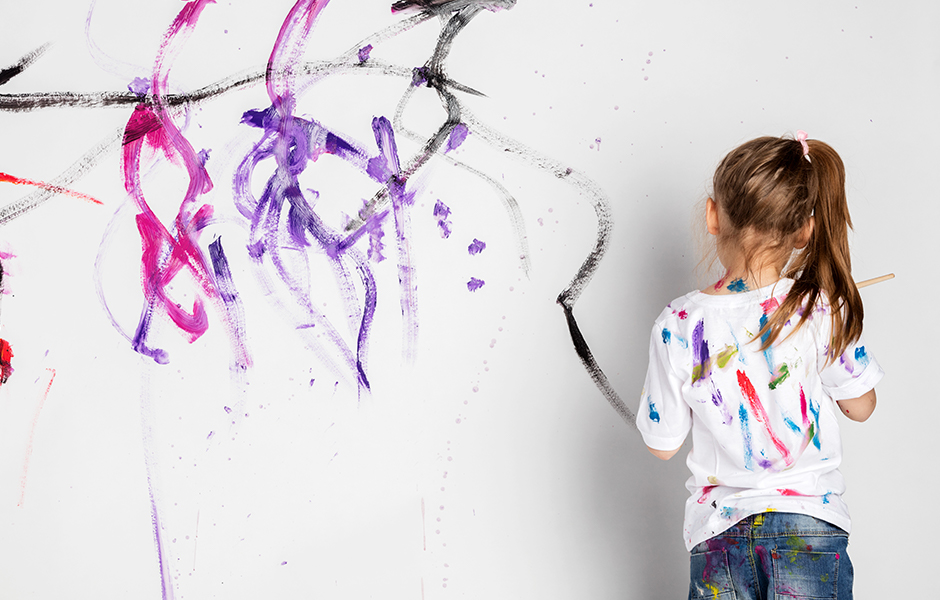 Easy Easel
The nightmare of having to scrub your child's drawings off your walls ends right here. This wall-mounted easel is a genius way to preserve your precious walls while also showcasing your kids' art pieces. Craft paper, wood, spray paint, and brackets are some of the supplies you need to start this DIY home decor project.
As we embrace the new year, it's also time to embrace the pure splendidness of DIY home decor crafts that give our homes a breath of fresh air with little to no cost. Keep it easy or challenge yourself, but either way, incorporate these DIY ideas for the home to get a taste of unique decorating.
Once you're done and looking to sit back and relax, Elevate Your Style with one of the comfortable sofas from our collection. Each piece will redefine the way you think about motion and works with any home decor!