Since 1996, Southern Motion has been working hard to deliver top-quality products that improve the lives of our customers. In order to do this, we stay on top of trends and listen to the needs and desires of our customer base. We innovate new features and smart solution technologies that set our products apart from the rest. Whether its a luxurious armchair with the ability to power your phone or a fabric that can withstand even the peskiest of stains, our offerings are created to make your life more comfortable and convenient.
Smart Solutions
Southern Motion takes the needs and desires of our customers into consideration when designing new products, which is why we've partnered with two innovative companies in order to give you our latest feature, Smart Solutions.
When we get a new piece of furniture, it becomes a top priority to keep that furniture nice and clean. However, sometimes life gets in the way of that goal. Whether it's pet paws, dirty kiddo hands, or spilt drinks, chances are your furniture is going to come into contact with some potential stains. That's why we came up with Smart Solutions – a fabric that resists stains so your furniture can remain spick and span! With Smart Solutions, messes wipe right up, leaving no evidence that there ever was one.
Southern Motion thinks about you and your everyday life when designing the furniture that will be a part of it, which is what makes the furniture blend so seamlessly into your lifestyle.
Here are just a few of the other features that make our products top-of-the-line:
Power and PowerPlus
The Power option, smart furniture allows you to fully customize your reclined position so you can relax at your optimum angle. The PowerPlus option eliminates the need for unsightly extension cords, allowing you to charge your smartphone or tablet through a USB cord. No need to plug your phone in across the room or watch your tablet battery drain as you relax – PowerPlus puts the power in your hands. This feature is offered in a wide variety of Southern Motion products, so you can find the perfect match for your home.
SoCozi
Our SoCozi feature utilizes our exclusive EXP technology to provide the best in massage work. We collaborated with one of the world's leading companies in massage art, Cozzia, to develop a system that relaxes the body using the latest in air cell design, lumbar support, and heat therapy. Thanks to SoCozi, your furniture does more to support your wellbeing.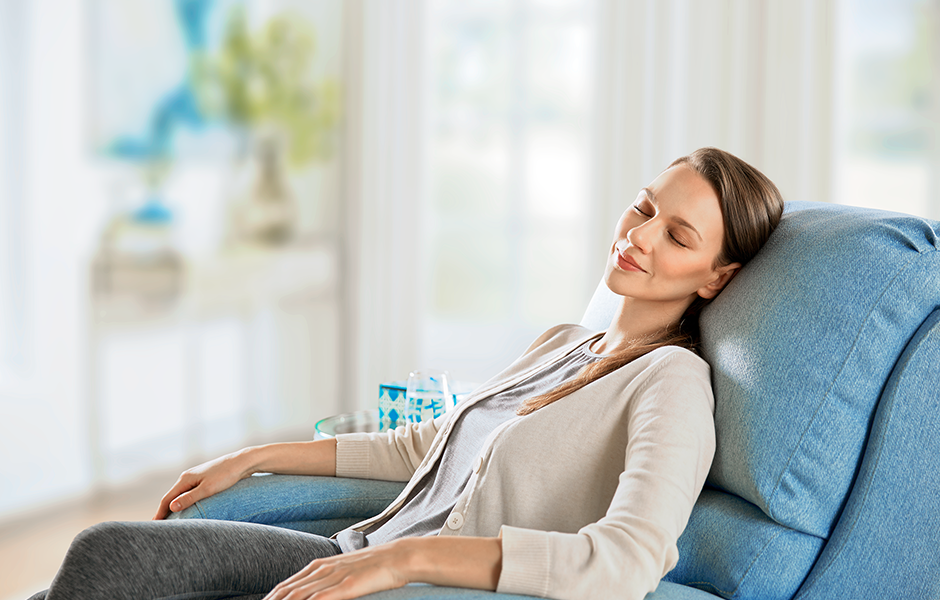 Power Headrest
The Power Headrest feature helps you to find the perfect alignment position for your neck and spine. Since everybody is different, we don't focus on making one-size-fits-all products. Instead, we give you the power to customize your experience based on your body and your needs. Southern Motion furniture with Power Headrest offers an infinite number of positions for your head and neck so you can rest easy and pain-free.
Reclina-Pedic
Southern Motion's Reclina-Pedic furniture strategically layers memory fiber, Dacron Fiber, and a polyurethane seat core to create the most comfortable seated solution. Our unique offering provides the comfort you want with the support you need so that your experience is both enjoyable and beneficial.
Swivel
No need to move your chair around in order to see and do different things around the room. Our Swivel feature allows you to smoothly turn 360 degrees, allowing you full access to everything around you. With Southern Motion, you can stay in the comfort of your seat without ever having to miss a thing!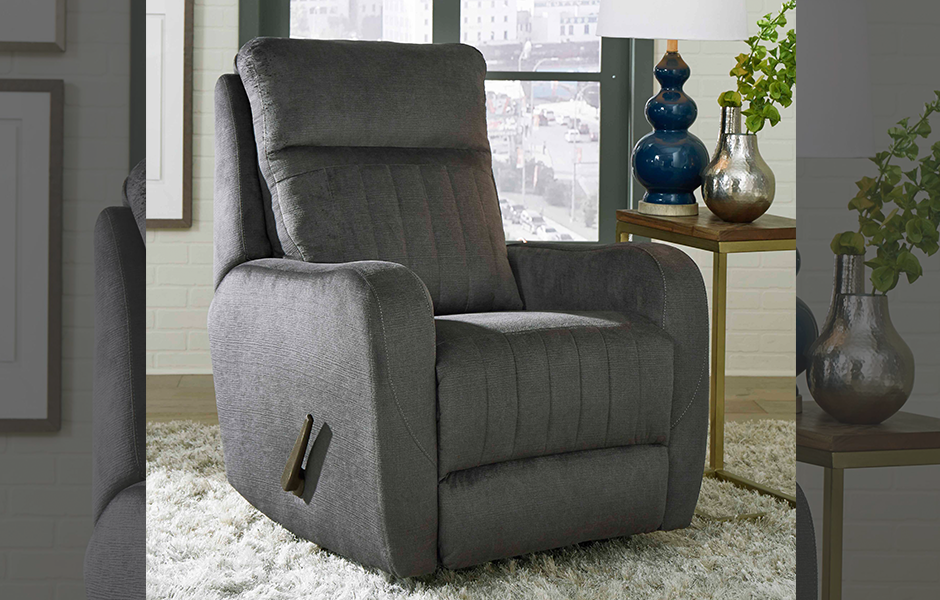 Lay-Flat
Southern Motion's Lay-Flat feature allows you to comfortably nap or simply take a break from the day in a 165-degree flat position. Some chairs have an awkward hump when reclined into a flat position – but Southern Motion's lay-flat mechanism within your furniture ensures smooth comfort in every position imaginable.
Wall Hugger
Live large in your small space with Southern Motion's Wall Hugger feature. These pieces can be placed inches from the wall while still fully functioning so that you can fit more in your home. Southern Motion pieces pack features into compact packages so that even small spaces can be filled with convenience and comfort.
Southern Motion has been working for decades to offer its customers state-of-the-art furniture pieces that not only provide optimal comfort, but sleek convenience. Every feature that our pieces offer has been thought through by experts in the field and tweaked until the highest-quality product was developed. We think about every angle so all that's left to do is relax – and we leave that to you!
With so many quality furniture options to choose from, it can be difficult to make a final decision on which couch or recliner to bring home. To narrow down the choices, take our quiz and find out which chair is right for you!