Chairs are a household necessity and one of the easiest items to swap out to give your space an update or refresh. In a market saturated with so many choices, it can be hard to figure out which chair is right for you. When choosing the right chair for your home, it's important to focus on what function it will serve and how it will be used. Most people tend to look for a chair that will complement the flow and feel of the room. Space and cost limitations can also determine the type of chair to grace your home.
Here's a rundown of popular styles at Southern Motion to help you choose your perfect chair:
iRecliner
If you are interested in both comfort and technology, the iRecliner delivers the best of both worlds. iRecliner allows you to easily control the power motion of your recliner or sofa through an app on your phone. Customized comfort at the touch of a button makes relaxing easier than ever before. Connect to your product through Bluetooth to adjust with one touch control for power recline, power headrest, and the optional lumbar feature. With our two preset memory settings, you can automatically find your perfect comfort setting, quickly and easily.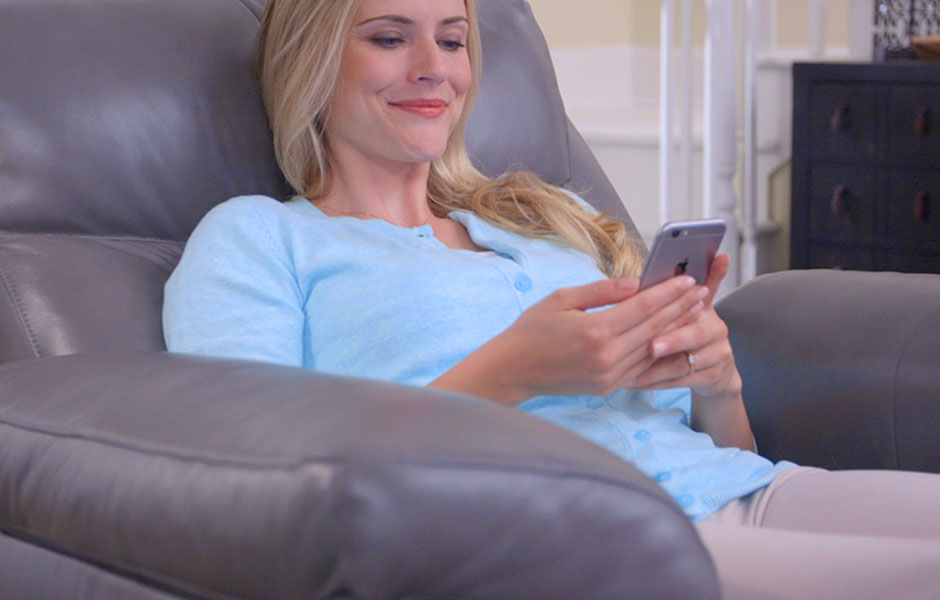 Accent Chair
Accent furniture is furniture that stands out because it complements a room's decor. Accent chairs go beyond mere functionality with their tasteful patterns, color, style, and upholstery. At Southern Motion, we offer several motion accent chairs in a variety of fabrics and leathers that can be customized with added features and benefits of your choosing.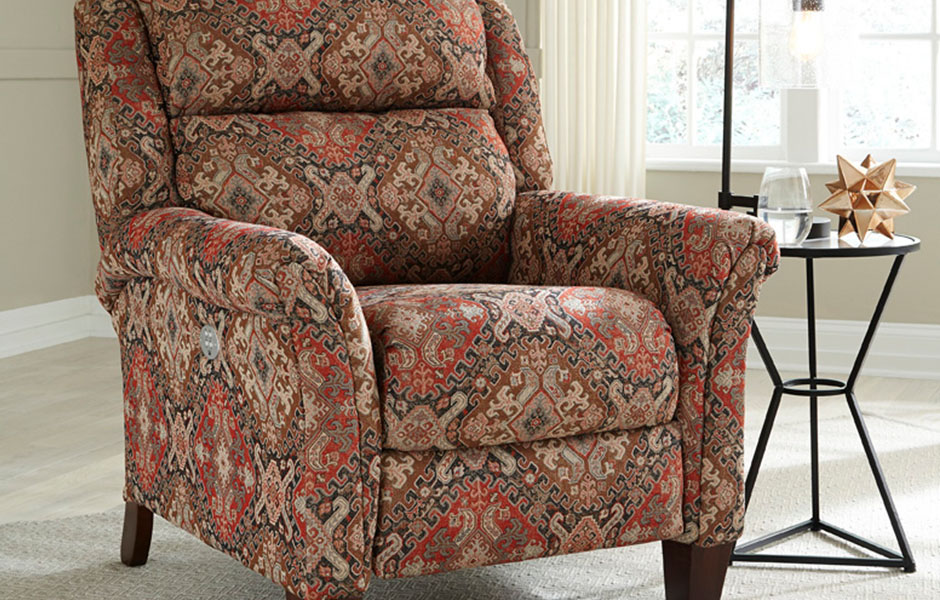 SoCozi Massage Chair
The SoCozi™ collection from Southern Motion provides the comfort and benefits of a professional massage chair in a style that fits your life. Our exclusive EXP™ technology was developed through a partnership with Cozzia, a leader in massage technology. SoCozi utilizes the latest in Cozzia air cell design, featuring multiple air chambers that inflate and deflate to displace body pressure by distributing pressure across the entire lumbar region. SoCozi is equipped with soothing heat regions that aid in relaxation, pain relief and stimulation of blood flow. The adjustable lumbar support provides comfort and back support, while fostering proper spinal cord alignment. It's safe to say our SoCozi Massage Chair offers an experience like no other.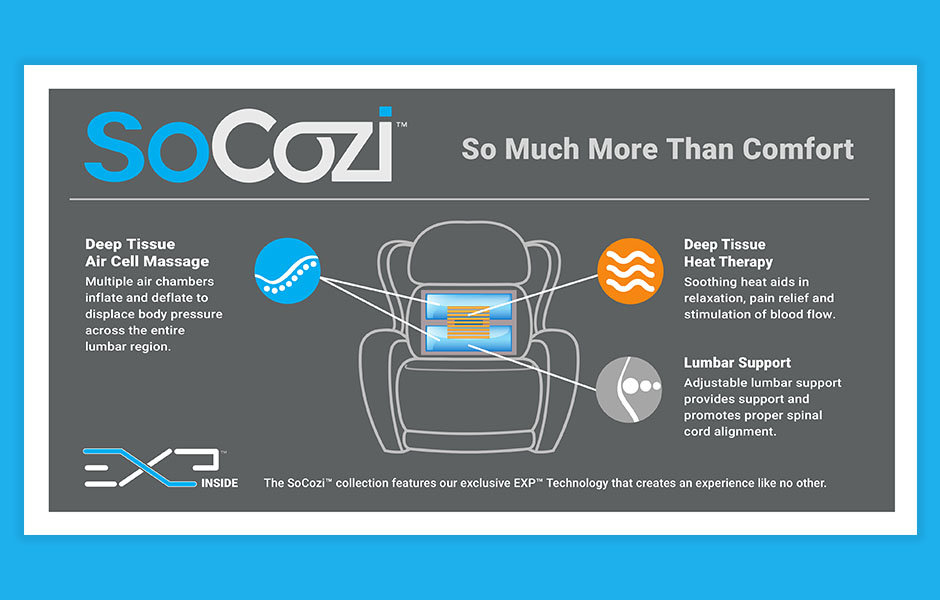 Loft Living Chairs
Looking to save space but still want the comfort of a reclining chair? Southern Motion offers chairs that are small in size but large in comfort! Wall recliners can be positioned a few inches from your walls to help save space while allowing you to relax and recline at the same time.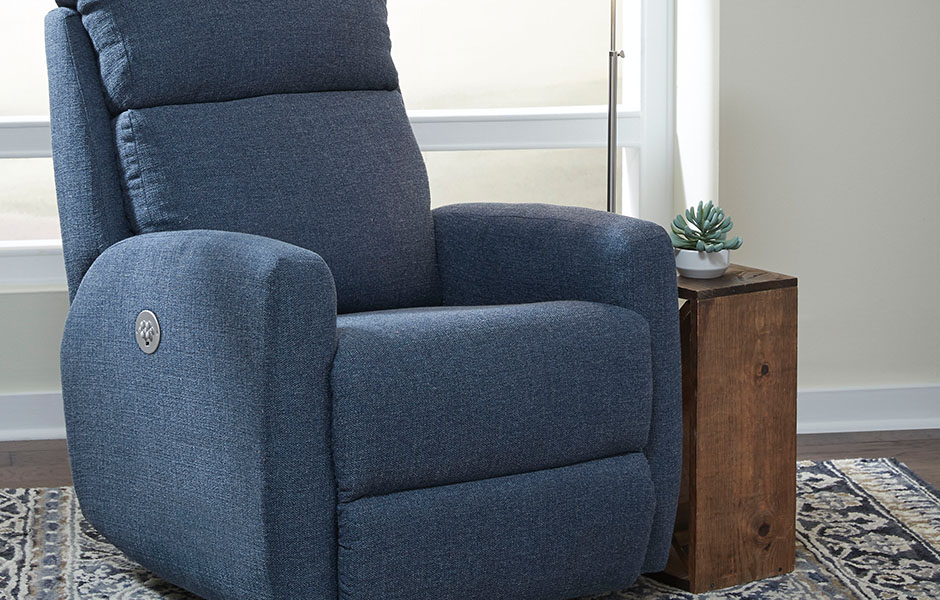 Sectional
The image that most commonly comes to mind when people hear the word "sectional" may be a huge L-shaped couch that takes up the majority of a living room. While this vision may pertain to some sectionals, its a very limited view of this versatile piece of furniture. A sectional sofa is one of the most practical pieces of upholstered furniture for both large and small living rooms thanks to the many customizable pieces that can make up a sectional. Whether you prefer an armrest, a recliner, or a single chair piece, a sectional can be a perfect choice to fit your room size and layout.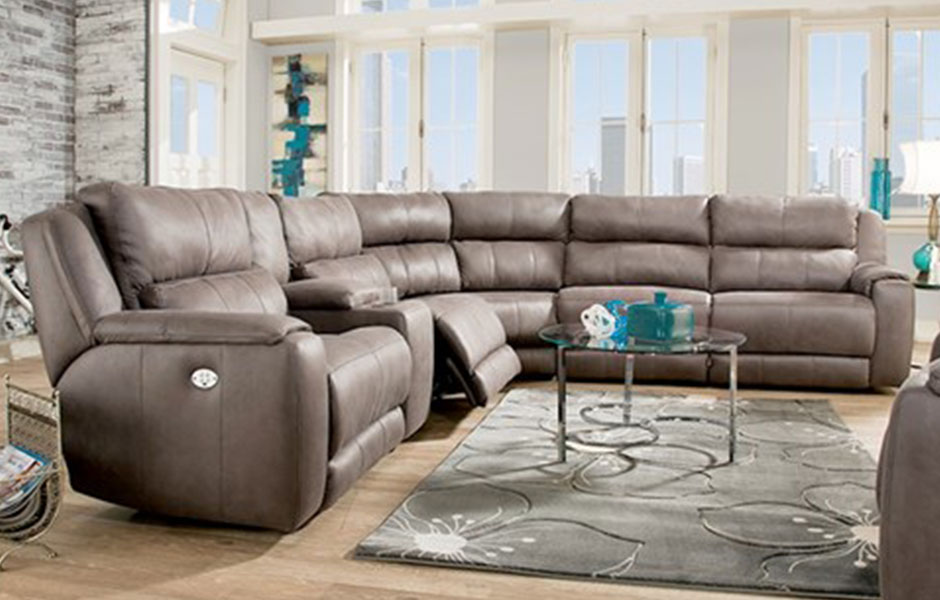 At Southern Motion, we believe in making your house a home and to do that, we help you find the right furniture for your budget, size restrictions, style, and more.