Valentine's Day date nights can get a little crazy with booked reservations, pre fixe menus, and overpriced cocktails. But dinner and a movie isn't your only date night option this Valentine's Day. Treat your special someone to an intimate night at home with these fun and easy date ideas! Cozy up for a date night in.
Here are some of our favorite at-home date ideas for a special Valentine's Day this year:
Make it a Movie Night
There are few things more romantic than cuddling up with someone you love and putting on a great movie. Go all out this Valentine's Day with snacks, cozy seating for snuggling, and a special V-day cocktail. Here are some delicious recipes to get you started:
1. This Valentine's Day popcorn from blogger Two Sisters is just too cute to pass up. It includes a melted marshmallow mixture, pink and red M&Ms, sprinkles and marshmallows. What a festive snack to dress up your date night in.
2. Nothing says "love" like heart-shaped donuts. These cute pink sprinkle ones are made with a heart-shaped cookie cutter, but you can also shape store-bought dough to your liking and fry them in a little oil. Just don't forget the chocolate!
3. Conversation hearts are as much of a staple to Valentine's Day as chocolate and flowers. Mix it up and make conversation heart sugar cookies with this easy recipe.
4. Toast to your loved ones with this delicious take on the classic vodka cranberry. This grown-up version includes homemade cranberry vinegar, which gives the drink a perfectly pink hue. The ideal cocktail to enjoy during your Valentine's Day, date night in.
5. Hibiscus, vodka, and champagne make this cocktail a ruby red, sparkling treat. After all, a few bubbles never hurt anyone.
Kick off your shoes, pop up the recliner, and turn to the big screen right from your home with this classic at-home date idea.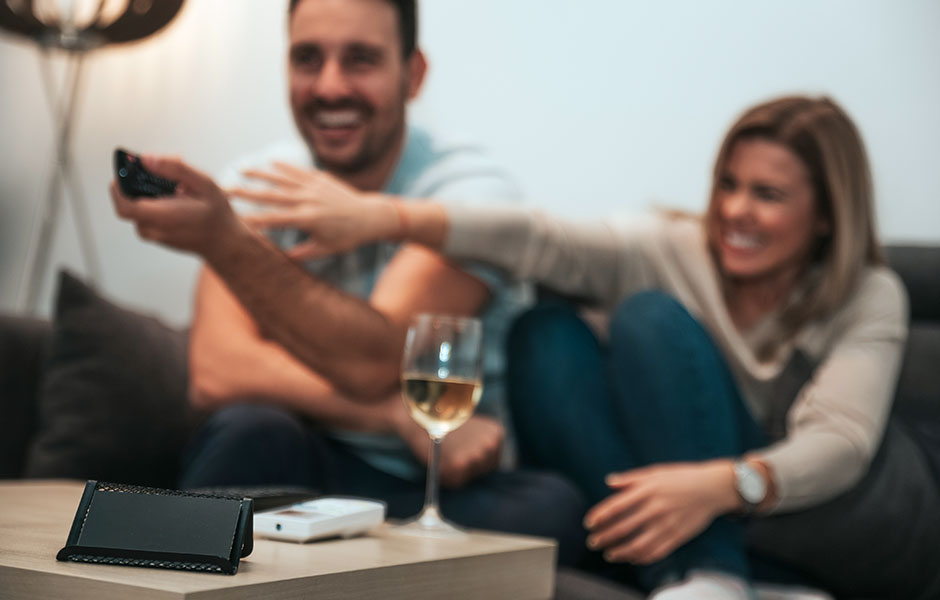 Have an Indoor Picnic
Picnics are so romantic and you don't need to go anywhere to enjoy this little Valentine's Day moment with your loved one. First, plan your menu. In traditional picnic fashion, you may want to stick with the basics like sandwiches (try this Valentine's Day variation), salads, fresh fruit, chips, and delicious desserts. Next, you'll need the picnic place settings. If you want to go all out, set up a picnic blanket right there in the living room. Include Valentine's Day paper plates, napkins, and cups. Lastly, don't forget the drinks. You could opt for a non-alcoholic option, like this Paloma Mocktail, or make one of the delicious drinks listed above. Light some candles to set the mood and you have yourself the perfect little date night in for the best Valentine's Day, to date.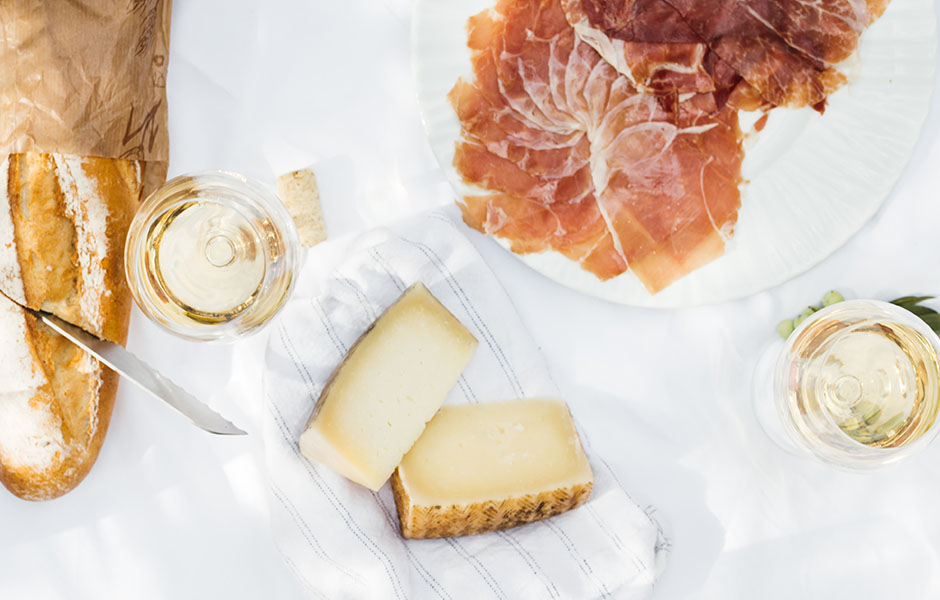 Play Indoor Mini Golf
This at-home date idea takes a little creativity, but that's part of the fun. Using ordinary household items, you can build a mini golf course that rivals that of entertainment zones everywhere. Here is an example of a course you could try, but the sky's the limit when designing your playing field. Some household supplies to try might include:
* Toilet paper or paper towel rolls
* Old canisters (from coffee, oatmeal, etc.)
* Books to make ramps
* Cups for the holes
* Stuffed Animals
* Couches and chairs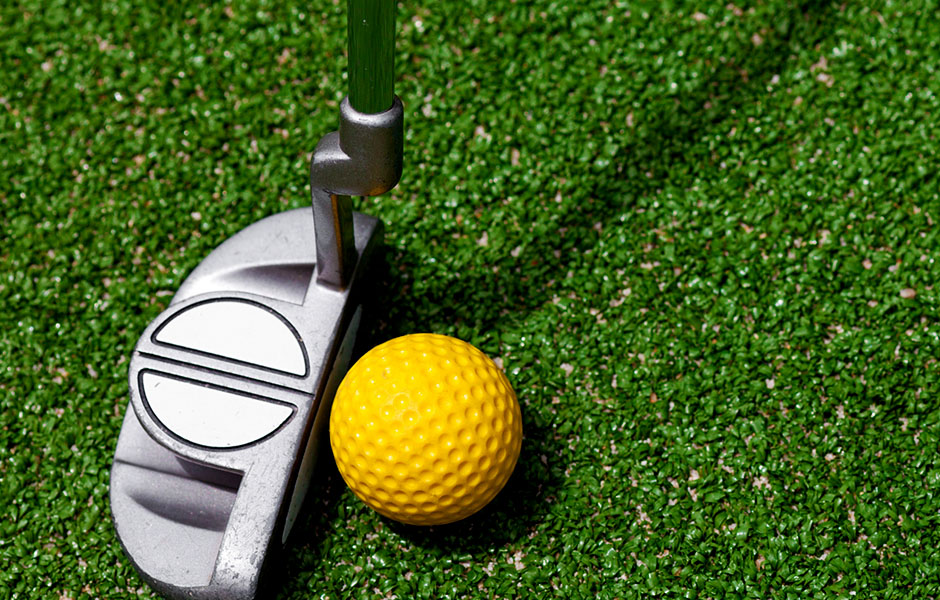 Make S'mores
You don't even need a fireplace to make homemade s'mores. All you need are some graham crackers, marshmallows, and chocolate and Dinner Then Dessert is here to show you how to make these gooey pieces of heaven on the stove, in the oven, over a grill, or even in the microwave. If you want to really mix it up this Valentine's Day, try using Oreos instead of graham crackers, sub Nutella for chocolate, or add some peanut butter.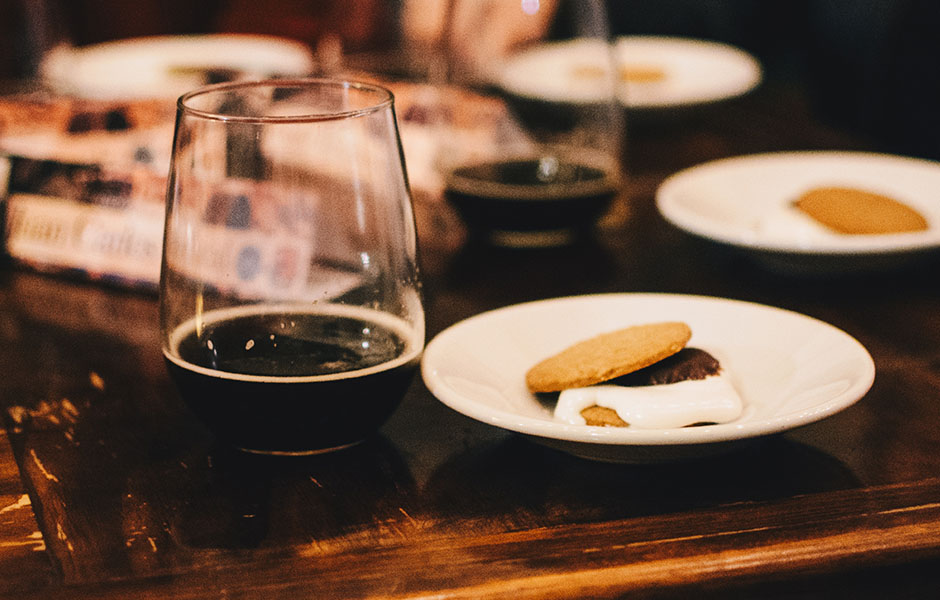 Have a Tasting Party
Who needs to go to a winery or brewery when you can host a tasting at home? Tasting parties are super easy to put together. Just buy a few bottles of your favorite wine or beer, taste a bit of all of them, and rate them together. Or, make a blind tasting party by disguising the bottles and making your partner guess which ones they are. For example, you could buy a few bottles of red wine, pour a little of each, and ask your loved one to name the varietal. Pair your tasting party with some delicious tapas for the full date night in experience.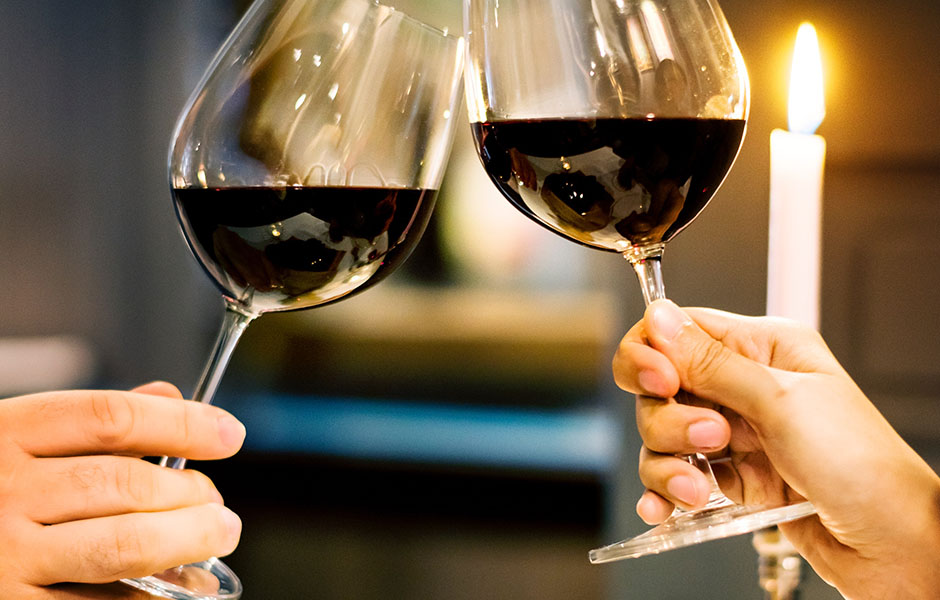 This Valentine's Day, avoid the crowds and make it a night for two with these fun at-home date ideas. Spending quality time together is all anyone wants for the holiday. Make sure your night of cuddling at home is comfy and cozy by adding one of Southern Motion's luxurious sofas to your living room!