If you're moving into a new place or are simply looking for a complete refresh of your existing home, you might be looking for additional support and inspiration! Starting from scratch can be fun, but it helps to have some home decor influencers in the back of your brain for a broader horizon of ideas. Not sure where to get started? Southern Motion has you covered as the interior design hub for some of the freshest and most beautiful interior design inspiration.
Here is a list of our top six interior design blogs to follow. Let the beauty filling their blogs run over and fill your living room. Have fun and let your ideas run wild in your home!
1. Old Brand New
Photography, Art & Home Decor Influencer
If the title didn't catch your attention, then the artist surely will! Not only is Dabito the founder and creative director of Old Brand New, but he is also a photographer, artist, tastemaker, a lover of all things design, and a true jack-of-all-trades. When you begin to dive into Dabito's work and style, you'll notice that he is inspired by creative color, a mixture of modern and vintage pieces, and design DIY.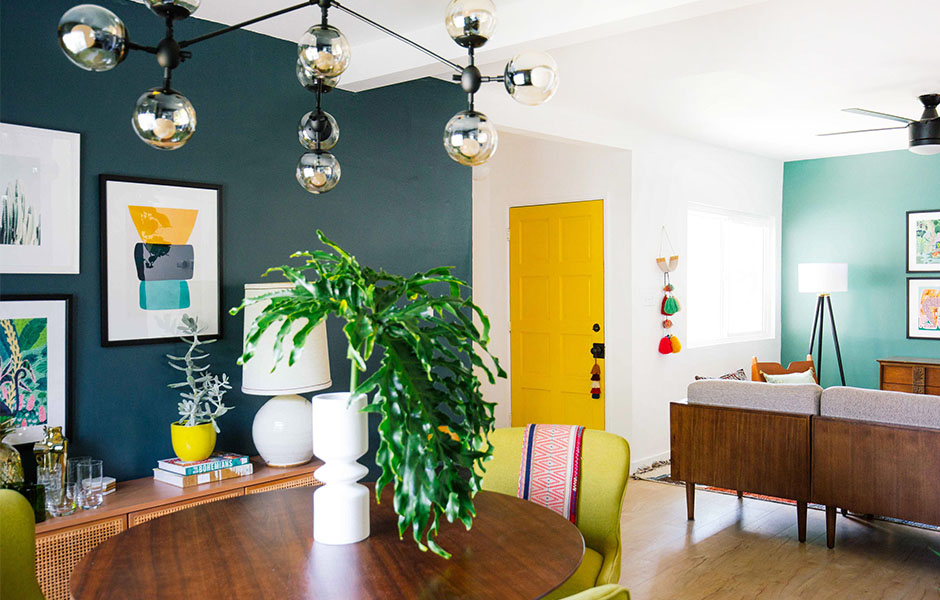 Source: Old Brand New
While browsing through this home decor influencer blog, you'll notice that Dabito focuses on one room at a time, or one home decor project at a time. This allows readers to really discover what they're looking for when designing their living room, kitchen, bathroom, and much more. If color is your goal, then this interior design blog is a must-follow!
2. Lark & Linen
Lifestyle, Shopping, & Interior Design
Elegant, cozy, soft, and clean are the words that come to mind when you enter into the world of Lark & Linen. Powered by Jacquelyn Clark, a Toronto-based interior designer, Lark & Linen is more than just an interior design blog. Jacquelyn is here to provide lifestyle inspirations, recipes, fashion, interior design, and more.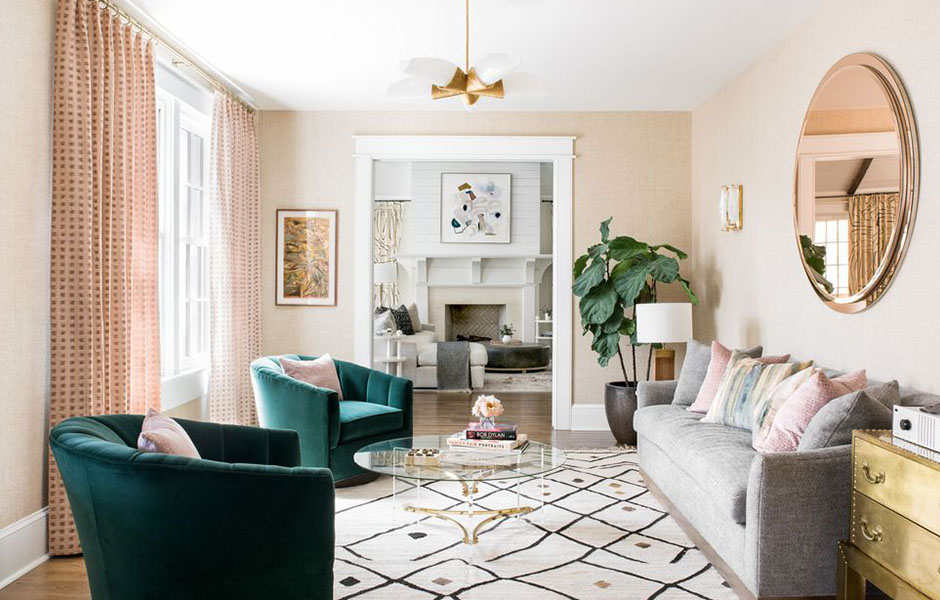 Source: Lark & Linen
After entering into the interior design section of Jacquelyn's world, you'll notice a pattern when it comes to her home decor inspiration: clean. Rooms are driven by whites, greys, and soft pinks, with a touch of life here and there through plants and lamps. After browsing through some of her articles, you'll want to take your own home decor to the next level. This is definitely one interior design blog to follow if you're looking for a soft touch to your home.
3. A Beautiful Mess
Style, Crafting, & DIY Home Decor
Started by sisters Elsie Larson and Emma Chapman in 2010, A Beautiful Mess helps readers with everything from clean eating to home decor, A Beautiful Mess is a home decor influencer blog filled with over 6,000 posts to get your creative juices flowing. But, the key aspect behind A Beautiful Mess is all things DIY.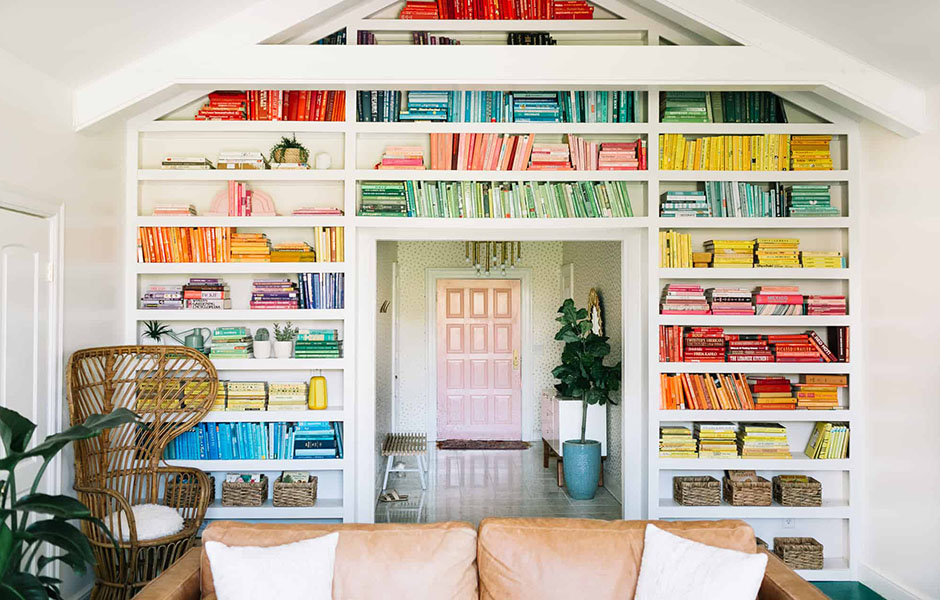 Source: A Beautiful Mess
Not only do the writers behind this inspiring blog want you to birth a beautiful living space, but they also want to give you the tools to create something amazing from scratch. Whether you're looking to craft up the perfect holiday decoration or are looking for some fun new lighting to add to your home, this is the interior design blog to follow! Once you figure out what theme you're going with for a particular room, find the perfect chair to help make your ideas come to life.
4. Miss Mustard Seed
Antique Style Home Decor Influencer
If you're looking for budget-friendly inspiration, you've landed in the right place! Miss Mustard Seed, aka Marian, is a wife, mom, entrepreneur, and design enthusiast. With her love for antiques and original design coming into play, Marian decided she wanted to share her own ideas with others like her. Serving as a resource for advice, step-by-step tutorials, and reality when it comes to your home decor, users can learn from the best!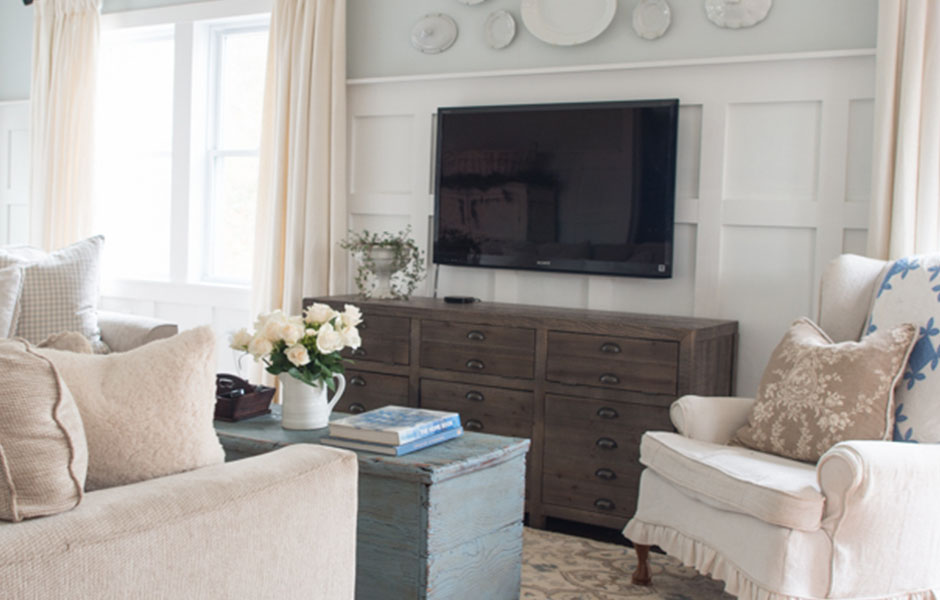 Source: Miss Mustard Seed
Not only does this home decor influencer walk you through what home design styles she likes, but she also gives you the tools for taking your current furniture and giving it a makeover. No need to buy something brand new. Instead, work with what you have and turn it into something even more beautiful! In addition to her inspiring home decor style, Marian also provides artistic work, advice for starting a business, and posts about her personal lifestyle. This interior design blog is one to follow if you're looking for the full package.
5. 5SG Style
Small Space Inspired, Boho Modern Design
Named "The Modern Maverick" in the 2017 Domino Design Blog Awards, Shavonda is the artist behind all things SG Style. Shavonda's goal behind her home decor influencer blog is to encourage homeowners who might be living small to still go big in style! SG Style was created to inspire others and to get readers to think more creatively, even in small spaces.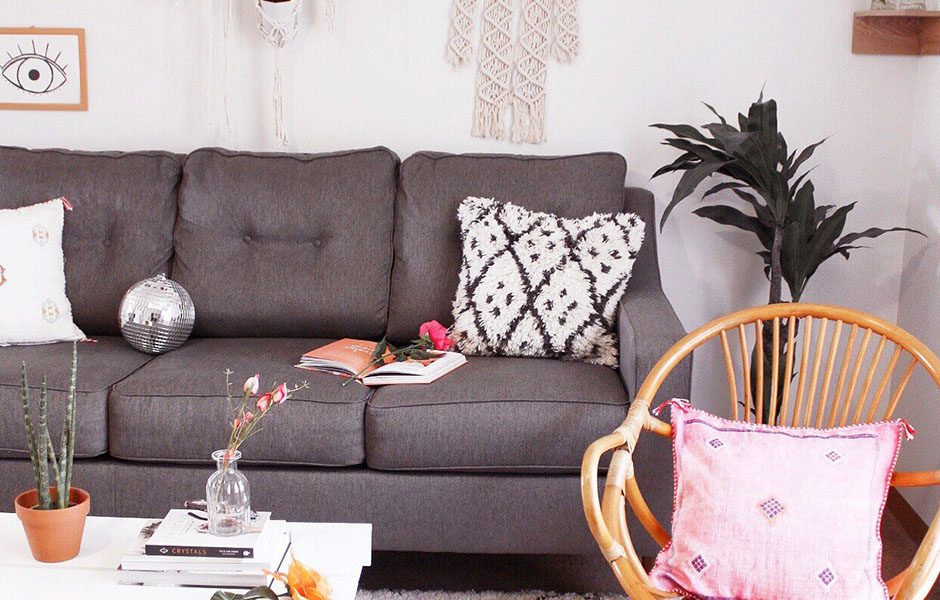 Source: SG Style
Along with her Boho-Eclectic style tips, Shavonda has also started sharing One Room Challenges. Throughout these blogs, this inspiring home decor influencer will walk you through what she's working on, challenges, and what she is ultimately looking to get out of the project. As you browse through her interior design blog, you'll learn more about different styles and how to achieve your dream home!
6. Home with KeKi
Design tips, staging advice, and lifestyle blogs
Keki is a dedicated mom of three, yet still finds time to blog about her favorite lifestyle, interior design, and staging tips. She shares shoppable links for all her favorite pieces so you can bring her cozy, family-friendly vibe into your own home. This blog post is all about when she redid her bathroom and bought brand new floor tiles, only to discover that there were beautiful, 1920s craftsman tiles underneath the current look, all made with Italian marble. What a find!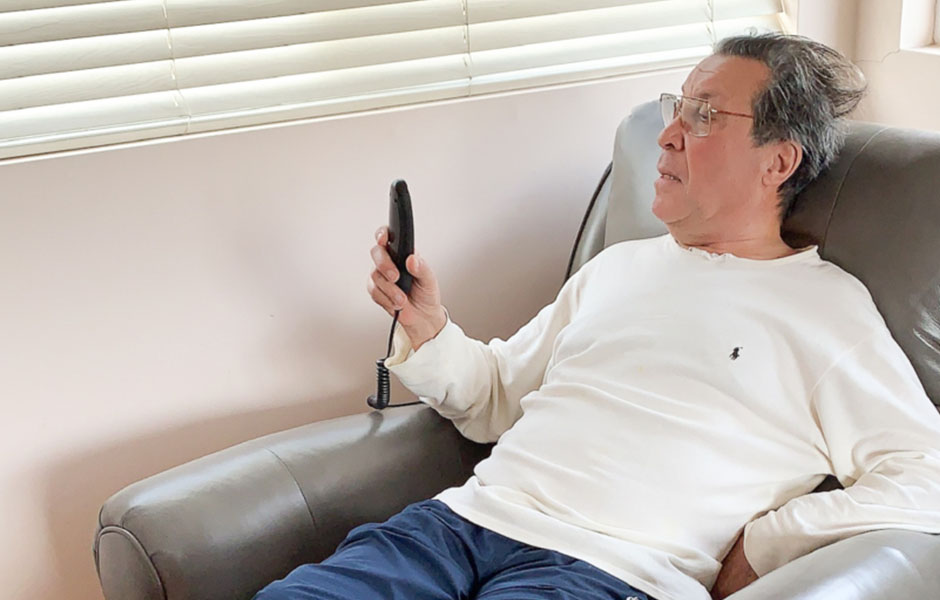 Source: Home with Keki
We also recently collaborated with Keki to give her a SoCozi chair for her hardworking father. The reaction when he received his chair is heartwarming, and he loved it so much that now Keki wants one of her own! She shared that "the So-Cozi collection by Southern Motion has revolutionized the massage chair. It provides the comfort and health benefits of a massage, heat therapy and lumbar support in a style that fits any decor." Read about the whole collaboration here.
Feeling inspired yet? At Southern Motion, we provide reclining furniture that exceeds expectations, just like all of these home decor influencers do. Let your creativity run wild as you craft the perfect living space, making every day a beautiful one.