Choosing the perfect piece of furniture is about much more than what you like. If you want to find the best furniture for your home, it's important to consider pieces that complement your interior design style, fit your space, and seamlessly blend into your lifestyle. No matter how messy life gets and how many stains you have to clean, your furniture needs to have the durability to withstand the test of time. 
Along with those factors, you should also consider the different types of furniture fabrics and decide which is the best fabric for your sofa or chair. From stain resistant furniture fabric like leather to soft and cozy options like microfiber, there are plenty of fabrics that combine style, comfort, and functionality.  
How to Choose Upholstery Fabrics for Furniture
So how do you know which recliner fabric is right for you? Follow our simple flowchart below to find out how to choose your upholstery fabric!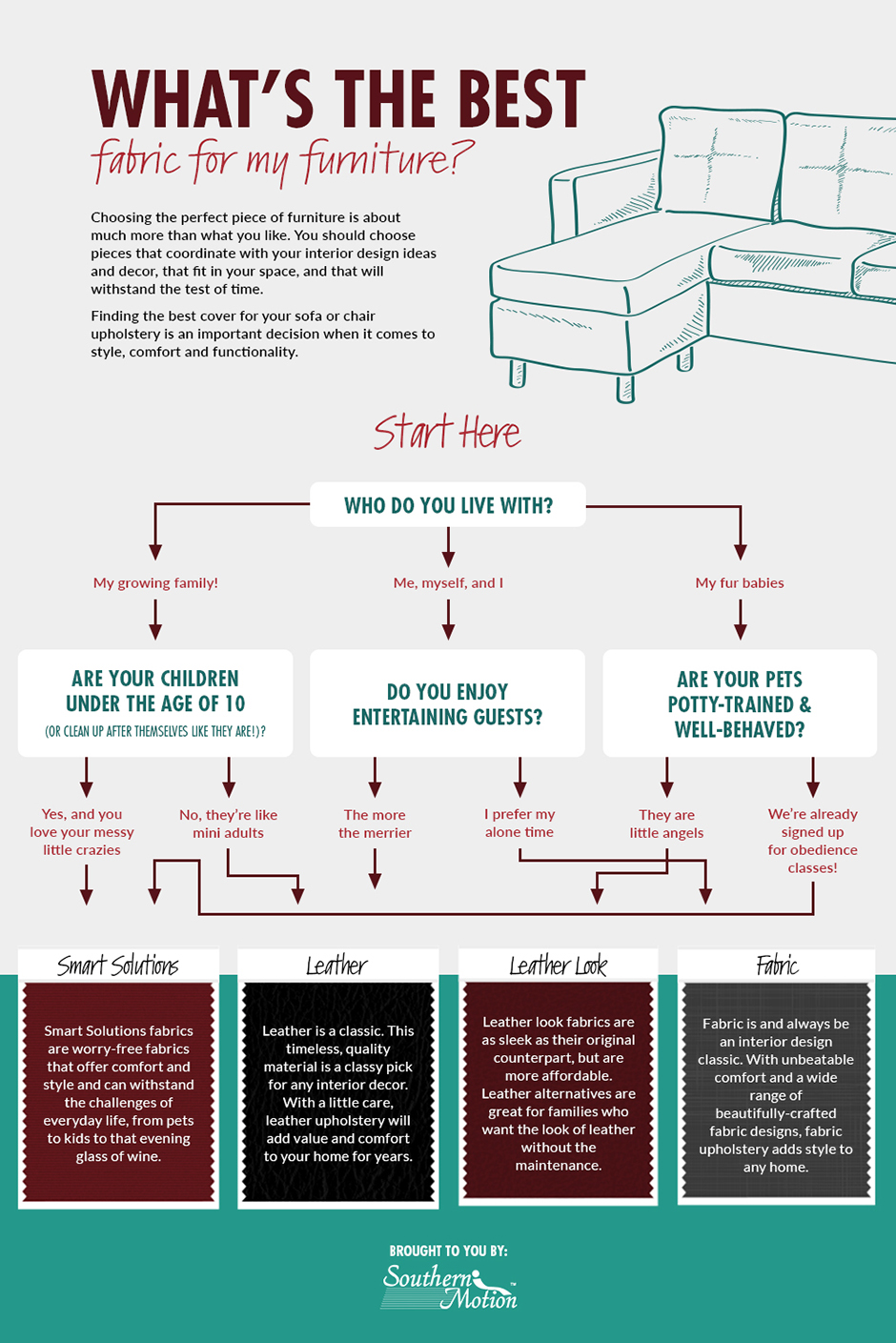 Now you know the best fabric for your sofa, learn more about the best recliners for your lifestyle! 
Embed Code:
<a href="https://www.southernmotion.com/blog/2021/05/what-s-the-best-fabric-for-my-furniture"><img alt="best fabric for your furniture infographic flowchart" src=" http://southernmotion.local/wp-content/uploads/2020/03/somo_fabricmg_110518_940_v2.jpg" /></a>