The home is a place where people can make positive changes with some simple home renovation ideas. Making positive changes to your home can add appeal and value, whether you're planning to sell soon or are simply boosting the appeal and value for living there yourself. In order to do this, you'll need to know which home projects are easy to DIY and which will require professional help for the best results. Read on for more information about making positive changes in your own space through home renovation!
A Guide to DIY or Hire Out
There are a number of home issues that can be fixed easily with a DIY approach. If you're uncertain about tackling renovations on your own, research each project online or ask a contractor for advice. You can also learn a ton by watching YouTube videos. For many projects, you'll need to work safely and make sure that any tools or equipment is clean and in good condition. Also, consider whether each project would need permits to be completed properly.
Always assess if a home project will be a DIY task or if a professional will provide proper-quality work. For example, doing some light yard work like gardening and planting flowers could be a fun DIY day. But if your property is in need of a fence, you're best off connecting with a fence company in your area. Before meeting with a contractor to get a quote and discuss your needs, you can evaluate companies by reading reviews online. Websites like Angi make it easy to find reputable contractors and also find cost estimates.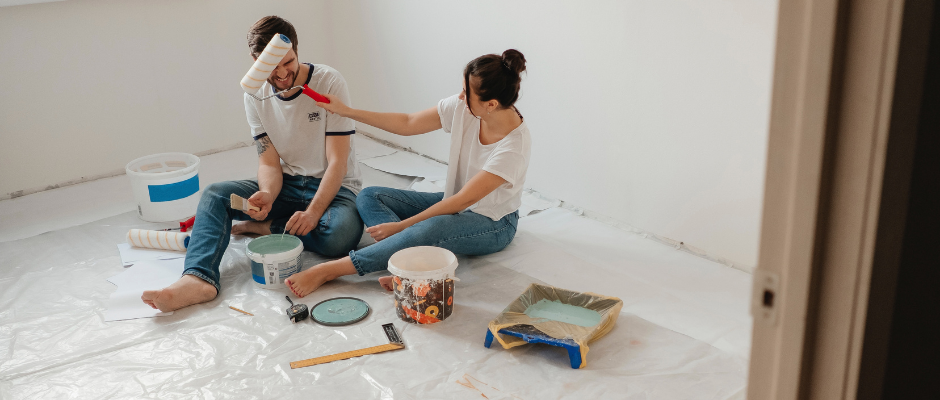 Good
DIY Home Projects
Painting: It's simple to paint your own home interior and exterior, but make sure that you choose the right kind of paint for your project. Different types of paints are made with different materials, so it's important to know what each one is best for. Ask your local paint store pro which paints to use on walls, ceilings, trim and different rooms. You'll also want to consider versatile colors that will enhance the flow, lighting, and furniture of your home.
Update Your Furniture: While not attached to your home, the furniture you choose can change your home's appeal almost instantly. Whether you're replacing old, worn-out furniture or going for a whole new style, you'll feel refreshed with your new pieces like sofas and accent chairs that will freshen up your space! Your furniture can also play a huge part in staging your home if you are considering selling down the road.
Installing Vinyl Plank Flooring: Sometimes, all it takes is some new flooring to spruce up a space. For a no-fuss, modern look, vinyl plank flooring is an excellent choice. It comes in tiles and planks that are typically easy to install yourself. They're also very cost-effective in the $1-2/sq. ft. range and are very durable, meaning you'll get to enjoy your home renovation for years to come.
Sprucing Up Your Home Office: If you work from home, you want to create a home office space that promotes focus and productivity. Clean your office window to allow for more natural light to enter, and pick up a comfortable chair with lower back support. This is also a great place to do some of that DIY painting mentioned above – choose a color that feels fresh and invigorating.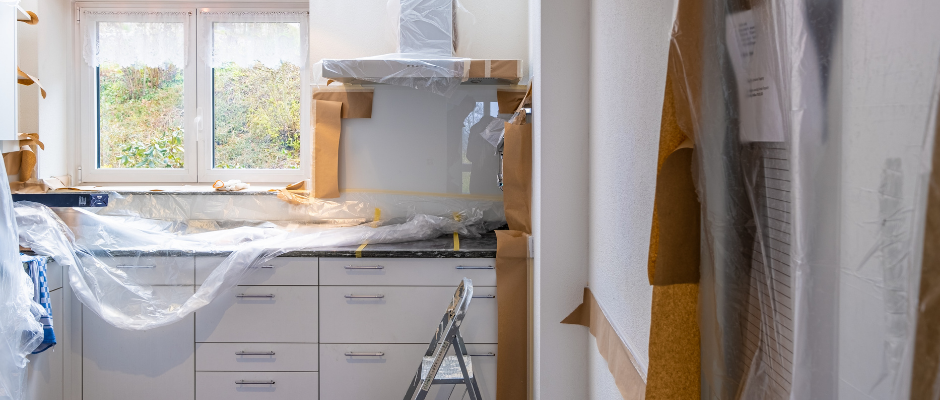 Hire These Home Renovations Out
Countertops: While you can save a lot of money by purchasing materials and doing the work yourself, hiring an installer is always the safest route when it comes to countertops. With precise measurements and heavy materials, a contractor will ensure your countertops are installed without any damage.
Electrical Work: While you can consider doing small jobs like light fixtures, it's always best to hire a pro for more serious projects. Electrical can get very confusing and be a costly fix if you complete the rest of your renovation to find out later your electrical isn't working properly.
Roofing: Fixing the roofing of your house can be a tricky task, and installing it incorrectly can cause big issues, so don't put yourself at risk without the proper tools. Instead, hire a proper roofer to fix any issues for a safe and proper home renovation.
Considerations: Selling Your Home
When you're making improvements to your home, look for things that can help boost your property's overall value. If you know you plan to sell sometime soon, pay attention to what buyers want. You can use online tools to check comparable sales in your area to see which features are getting the best offers. This is also a great opportunity to see how other houses on the market are styling their interiors and exteriors while on the market. Use these examples to help inspire your upcoming home renovation ideas. Also, take before and after photos and keep receipts for the changes you've made for tax benefits. 
In Summary
Home renovations can make a world of difference in your home, but when you're planning them out, consider how they'll impact the value of your property. You'll also want to prioritize the health of your home by paying close attention to issues such as mold, pests, and leaks. It's also important to consider the ROI of each renovation. Be sure to consider whether your job will be negatively affected if a professional doesn't do the work. While DIY home projects can be fun, you can end up costing yourself a lot of money when you try to sell your house if the work isn't up to snuff!