Whether you're moving to a new city nearby or traveling across the country, relocation requires a lot of time and energy. By the time you unpack all of your belongings, you're going to want to settle into your new home as soon as possible. From cool home improvement ideas to getting to learn your new town, prepare yourself for the big move with these helpful tips!
Cover the Essentials
After you move to a new city, you want to make sure you have all of the necessities in order before you start getting too comfortable. Follow this to-do list to ensure you avoid inconveniences as you acclimate to your new neighborhood. 
The DMV 
The last thing you want when you first move to a new town is to deal with expensive fines or penalties. As soon as you get a spare hour or two, find the nearest DMV so that you can update your driver's license, registration, and license plates. 
Basic Utilities 
Shortly after you arrive in your new town, take time to research the local resources in your area. Connect with utility companies to get your electricity, water, gas, and internet up and running. 
State-Specific Costs 
Consider yourself lucky if you move to a new city within the same state! If you relocate out of state, it's crucial to familiarize yourself with the state-specific costs you'll need to pay. Get a plan together for how you will pay state taxes, including sales, property, and income tax.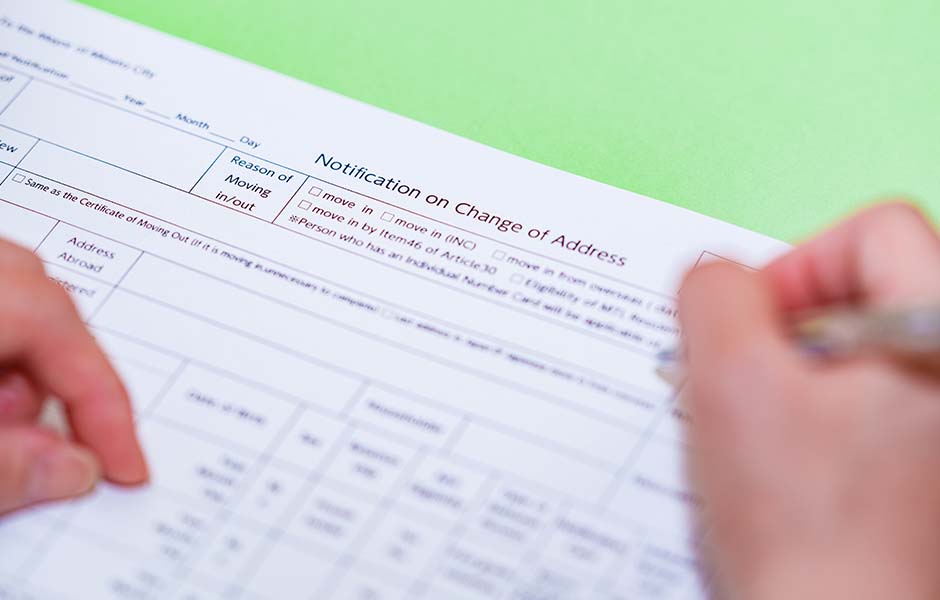 Address Updates
Settling into a new home also means you have to go through the tedious process of changing your address for just about everything. Consult with your banks, creditors, post office, subscription companies, and any other relevant institutions that need your most current address. 
Start Making Improvements
Once you get all of the fundamentals taken care of like getting your new driver's license and changing your address, it's time to focus on home sweet home! Consider these cool home improvement ideas that are simple, yet go a long way.
Lawn Care 
What better way to amplify your home's curb appeal than with a fresh, green lawn? Hire a lawn care service to spruce up and maintain your landscaping. 
Entryway
Set the tone of your home right at the front door! Give your front door a fresh coat of paint, put up new house numbers, and think of any other ways you can make your property's exterior more appealing. A welcome sign and evergreen wreath will add that warm touch of charm too!
Interior Updates
Does your space have a couple outdated elements like old wallpaper or popcorn ceilings? Whether you tackle the work yourself or hire professionals, try to renovate these areas at a pace that works for you.
As you walk through your space and make a list of projects, consider cool home improvement ideas such as restoring old paint jobs, refinishing hardwood floors, and replacing toilet seats.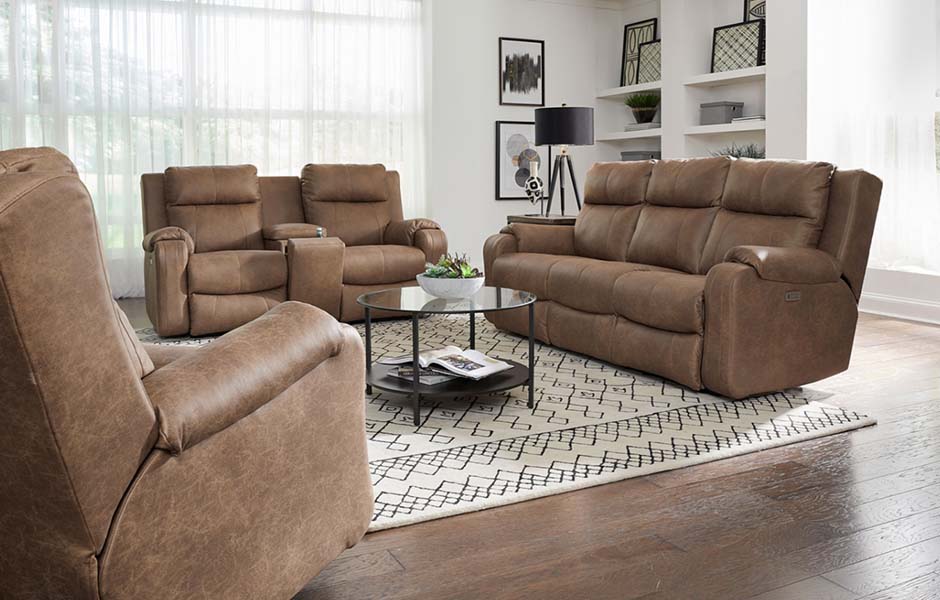 Furniture
A house isn't a home without comfortable, stylish furniture! Along with any pieces you brought during your move, invest in a few quality furnishings that complement your new space. 
Southern Motion offers a wide variety of reclining sofas, sectionals, and chairs that come in hundreds of fabrics and colors. From the heat therapy and massage features of the SoCozi™ collection to the innovative technology of Zero Gravity, you're guaranteed to find motion furniture fit for your lifestyle.
Learn Your Town
After gaining some traction on cool home improvement ideas and projects, set aside some free time to see what your new city has to offer! Here are some helpful ways to settle into your new hometown.
Get Social
One of the best ways to settle into a new home and city is by getting to know your neighbors and fellow residents. Not only can neighbors be a great resource for learning about your town, they can also turn into meaningful friends! 
Go big and throw a housewarming party, take a walk around the neighborhood, or talk to residents to get a feel for local events, historic sites, and other attractions your new city offers. Find ways to be social and you won't regret it!
Explore the Area
Hop in the car and take a drive through your new city to explore all of the restaurants, coffee shops, and shopping malls at your disposal. If you don't have a car, you can always do some research beforehand and use public transportation options like trolleys and subways.
In addition to exploring your town to find recreational shops and restaurants, you'll also want to research fitness centers, medical facilities, pharmacies, and other essential establishments.
Moving to a new city is rarely easy, but if you prepare beforehand and take steps to settle in after you arrive, you can make the process go more smoothly. As you get ready to relocate, learn about packing tips for moving.