While it's tempting to purchase the prettiest sofa you see online, it's very unlikely that you'll be satisfied with that product long term. From style and material to functionality, there are many key factors to consider when it comes to buying a new sofa. Avoid common buyer mistakes and learn how to choose the right sofa by following these tips! 
1. Take Your Measurements
There's no point in falling in love with gorgeous furniture that won't fit in your living room! Before you begin your search, take measurements of your space and be sure to write them down for future reference. 
Along with measuring the spot where your sofa will sit, it's crucial to measure entryways, walkways, door frames, and other clearances. This will ensure that you don't have any problems transporting the furniture throughout your home.
2. Factor in Your Lifestyle
One of the most common mistakes you can make when buying a new sofa is not considering your lifestyle. A couple that has no pets or children, for example, will have much different needs than a family with two toddlers and a dog.
Think about how your sofa or sectional will be used on a daily basis and ask yourself questions like these:
How much wear-and-tear will my sofa be exposed to?

How many people will it need to seat day-to-day?

Is my primary concern comfort and functionality or style and design?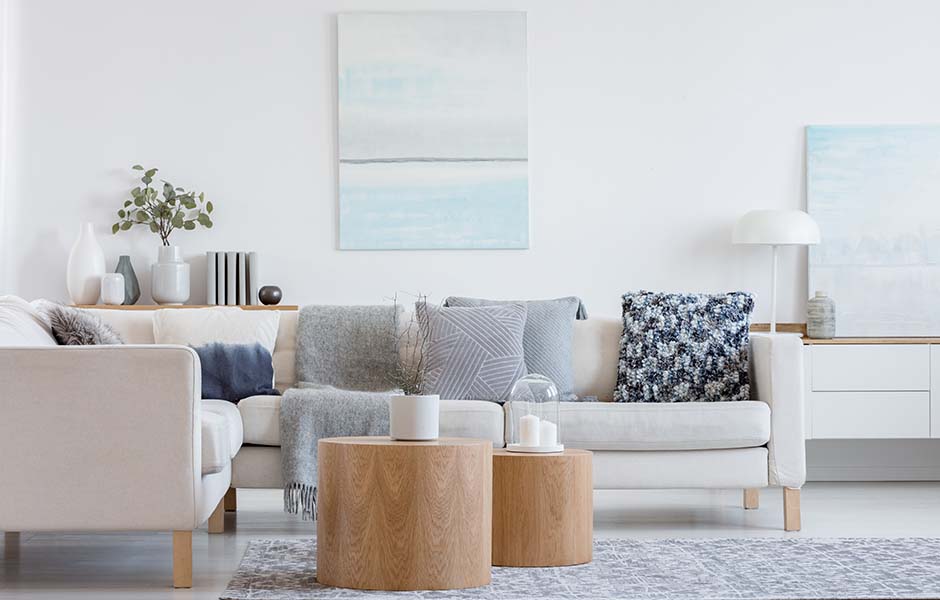 3. Think About Sofa Orientation
If you're wondering what to consider when buying a new sofa, be sure to add "sofa orientation" to your list. Furniture arrangement is just as crucial as measuring your space, particularly in smaller homes with less room for experimentation. 
Think about appearance (from every angle), available space, and how those two work in conjunction with your sofa. For a little more guidance, here are a few questions that will help you narrow down your search:
What parts of the sofa or sectional will be on display?

Does your sectional need to be right arm facing or left arm facing?

Will a symmetrical sectional fit in your space?

Will your furniture be tucked against a wall, in a corner, or out in the center of the room?
4. Be Strategic with Your Material Choice
Most often, retailers will offer a wide variety of material options for each of their sofas or sectionals. Use this to your advantage by choosing a fabric that is right for your needs. Do your research beforehand and think about your lifestyle as you come to a decision. 
If you have children and pets, you may want to lean more towards performance fabrics like leather and other materials made from synthetic fibers. These are great options if you're focused on durability and stain resistance.
Linen, wool blends, damask, and velvet are a few other popular fabrics to research.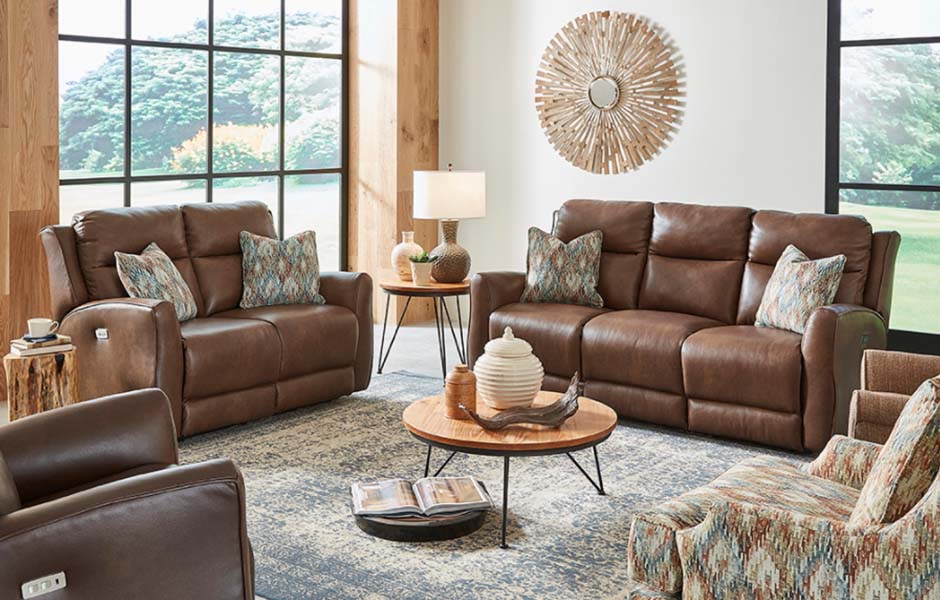 5. Test for Comfortability
You shouldn't have to sacrifice comfort for style. As you shop around, take the time to test the comfortability of each product to make sure they're as cozy as they are beautiful. From the cushions to the reclining features, don't be embarrassed to try out every function as if you're at home!
Sofas like Southern Motion's Wonderwall and Colton are fantastic examples of the balance between innovative functionality and comfort. Our collections infuse luxurious, plush cushions with top-of-the-line features like wireless charging, heated massage, and motion.
6. Stick to Your Color Palette
Your living room furniture should incorporate your home's overall color palette to ensure cohesion within your space. When buying a new sofa, have in mind complementary shades that work well in your home. If you currently have a more neutral or monochromatic color scheme, this might be an opportunity to tie in an accent color.
7. Complement Your Design Style
Design style is a major factor when thinking about how to choose the right sofa. Each interior design theme—farmhouse, contemporary, traditional—is marked by specific furniture features. Traditional sofas tend to be distinguished by their ornamentation, dark wood, and luxe upholstery. Contemporary furniture is marked by its geometric shapes and simplicity.
Know your home's interior design style and complement it with seating that infuses key design elements. This will elevate your space and prevent your sofa from looking out of place.
Now that you know what to consider when buying a new sofa, you should feel confident and excited to start your search! If motion furniture is on your list of wants, browse through the various collections that Southern Motion has to offer.