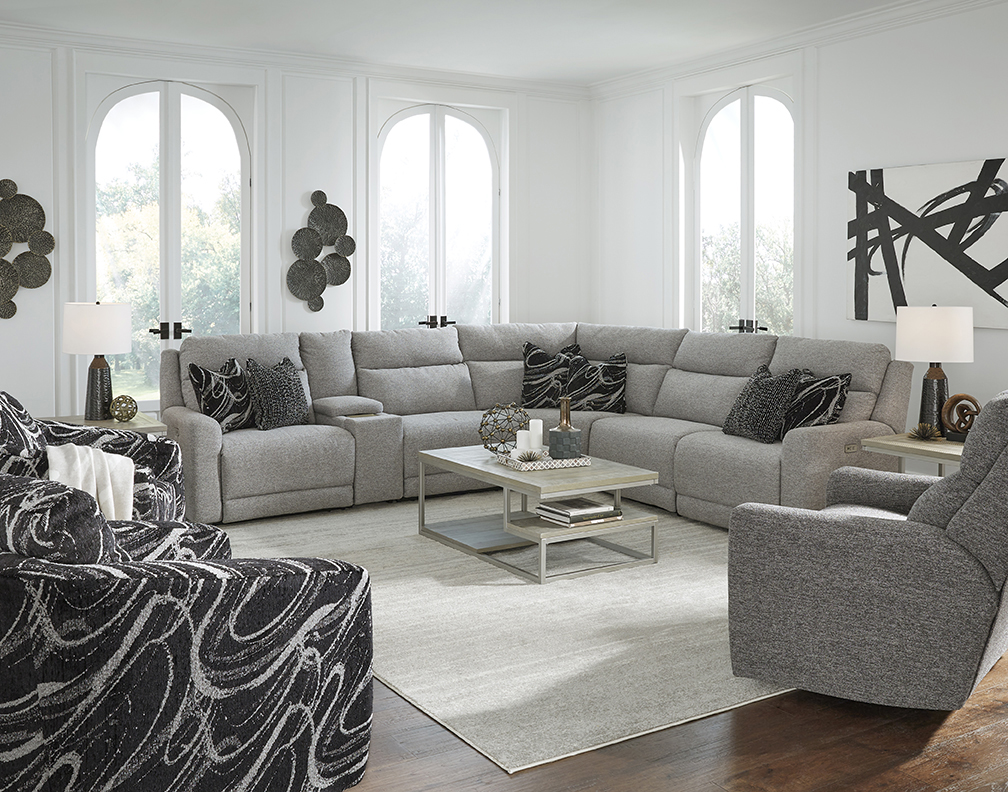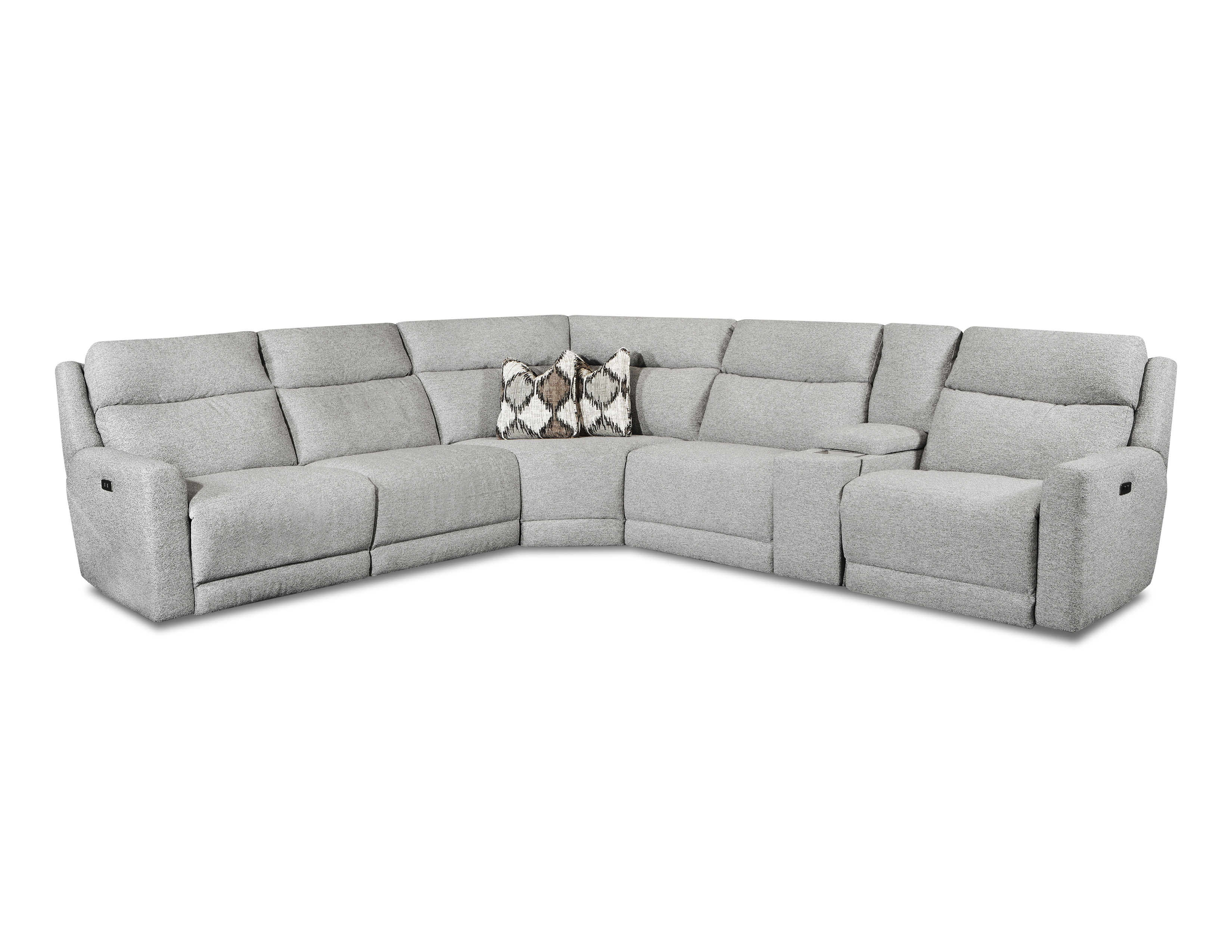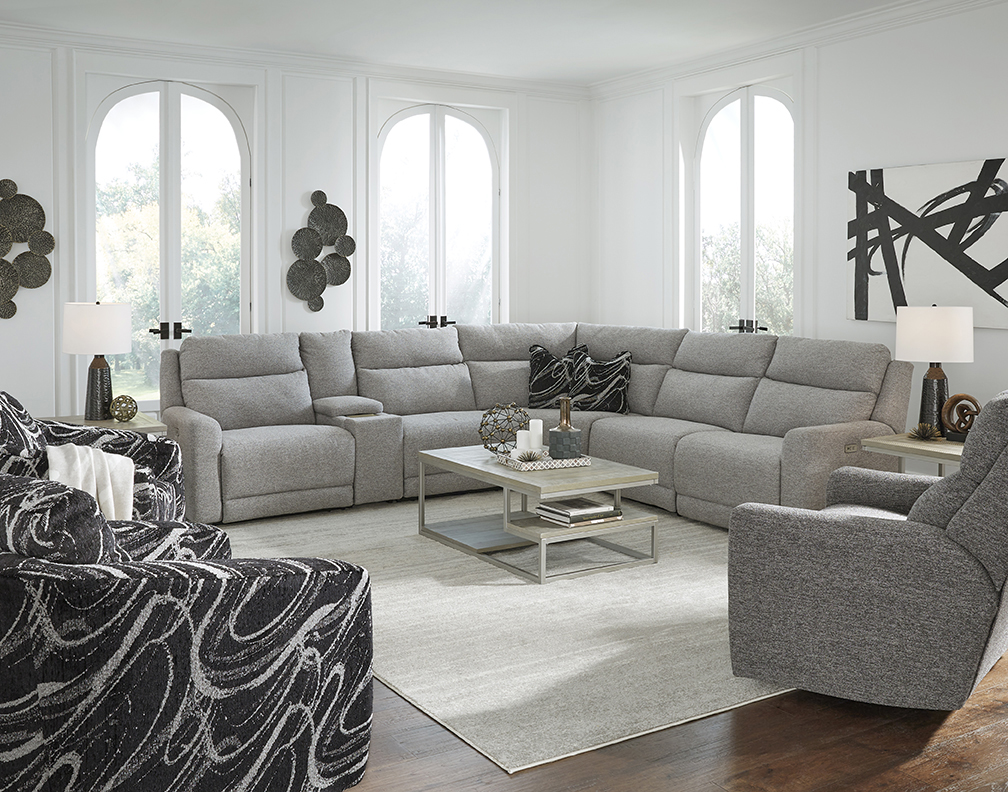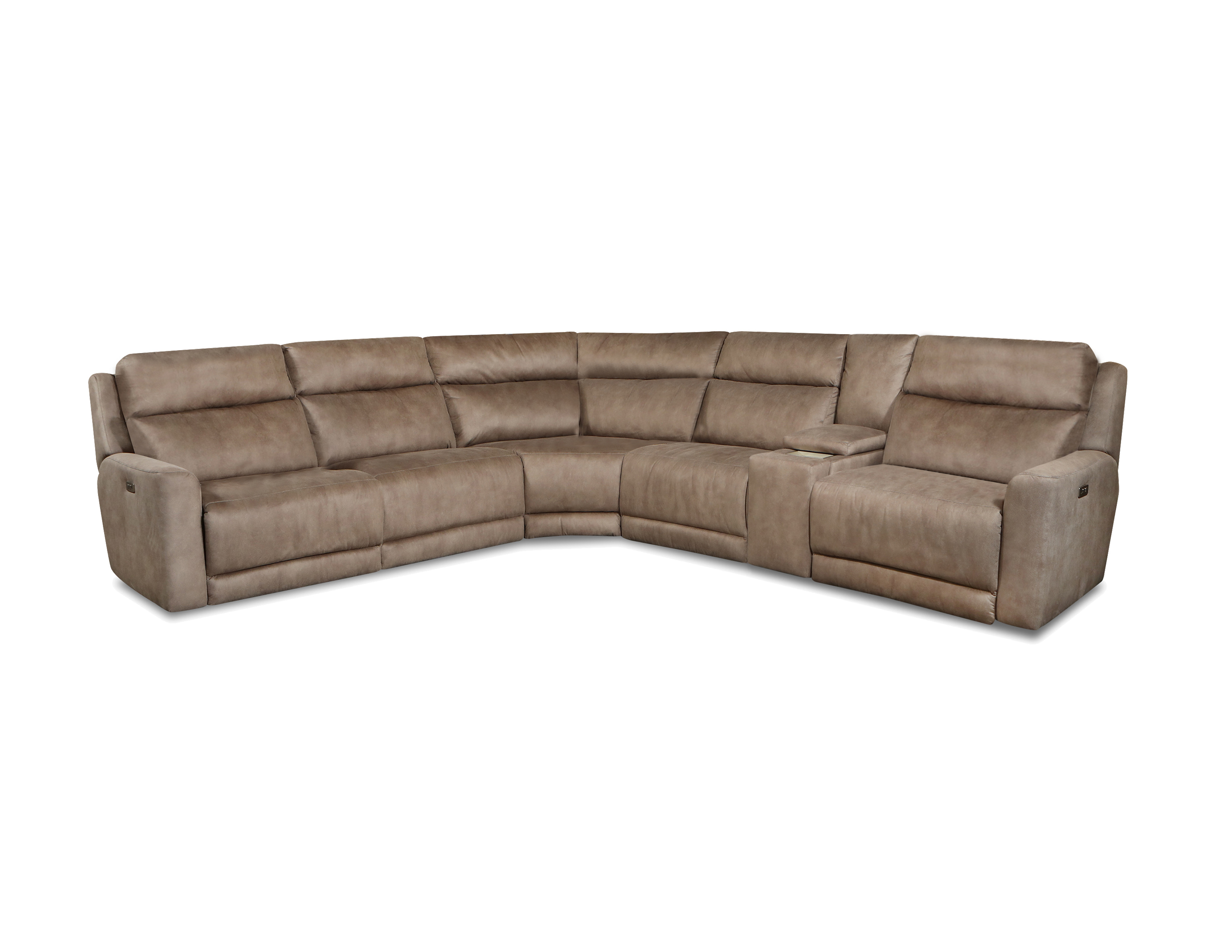 236
Social Club Sectional
Next Level
The ultimate modular motion furniture collection, SOCIAL CLUB's configurable offerings can be customized to fit any room's needs. Always propelling the furniture industry forward, Southern Motion's newest introduction is the embodiment of transitional style and will take any cover you desire very well! Perfectly weighted arms have a touch more shape than the run-of-the-mill track arms. In addition, they are flanked by generously scaled boxed arm cushions which are removable and just right for lounging or napping! Extra-wide seating with pad-over-chaise construction ensures full lower-body support for optimal reclining. There is no need to sacrifice comfort for fashion as the SOCIAL CLUB collection delivers all you can want of both.
---
View Matching Pieces:
Included Features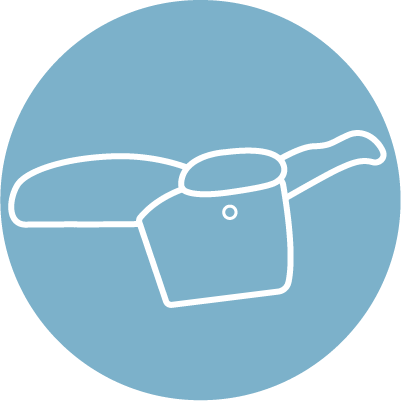 Next Level Reclining
Take your recliner to the "next level'' and enhance your comfort. The Next Level mechanism provides the ability to recline with your feet above your heart. This feature helps optimize circulation and reduces pressure on your neck, back, and legs. In addition to the many health benefits, the Next Level Reclining extended ottoman gives 3" of extra length while fully reclining.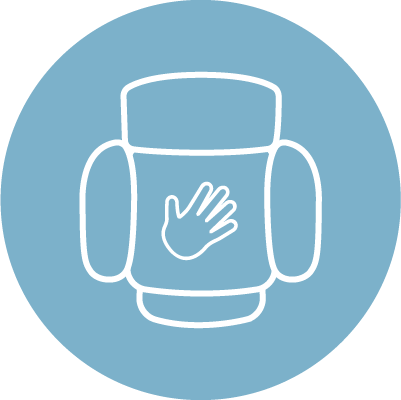 Energex Cushion
The Energex Cushion provides revolutionary technology, changing the motion furniture category. This density foam core combined with the Energex maximum performer topper provides a unique combination of superior, conventional, and specialty foam, delivering the new standard for premier motion furniture and seating comfort. Feature details include open-cell design allowing for rapid dissipation of body heat, thermal performance cooling to improve temperature control and strut reinforcement technology for extreme durability.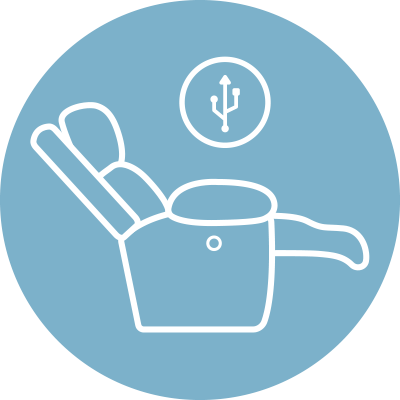 Power Headrest
The Power Headrest feature makes it easy for you to achieve advanced comfort when it comes to your head and neck. With enhanced technology and built-in USB charging port, you're able to find support and relaxation in style. Use the Power Headrest feature to get exactly what you need to ease your head and neck tension, every time you unwind.
---
Optional Add-Ons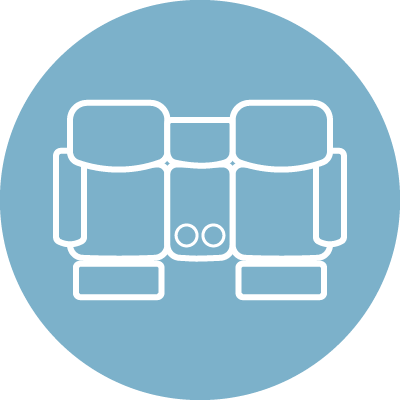 Cupholders
Whether you're looking for the perfect home entertainment sectional or your new favorite recliner, enhance your furniture with the Southern Motion Cupholder feature. No longer will your relaxation be interrupted by reaching for your drink on the coffee table. Enjoy convenience and relaxation all at once.
Available SKUs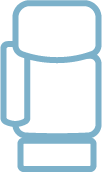 236-05P
Power Headrest LAF Single Seat Recliner
43"H x 39"W x 43"D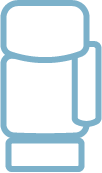 236-06P
Power Headrest RAF Single Seat Recliner
43"H x 39"W x 43"D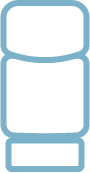 236-90P
Power Headrest Armless Recliner
43"H x 33"W x 43"D
---

236-80
Armless Chair
43"H x 33"W x 43"D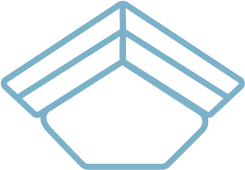 236-84
Wedge with Connectors
43"H x 74"W x 44"D

236-46 WC
Free Standing Console w/ Hidden Cupholders & Wireless Charging
43"H x 13"W x 40"D
---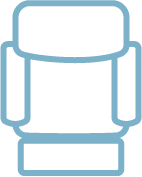 236-10P
Power Headrest Chair & 1/2 Recliner
43"H x 46"W x 43"D
Find a Retailer
Independent retailers display differing selections of Southern Motion furniture. Southern Motion is represented by many independent retailers throughout the US, Canada, and Mexico.