Finding the perfect gift for everyone on your list is a lot of work. From hitting all of the holiday sales to crossing gifts off your list, Christmas shopping can get tiring. But, sometimes the best gift isn't one that you'd find at the mall. Making your own gift is creative, caring, and can save you some money.
Here is a list of our favorite Christmas craft ideas for gifts!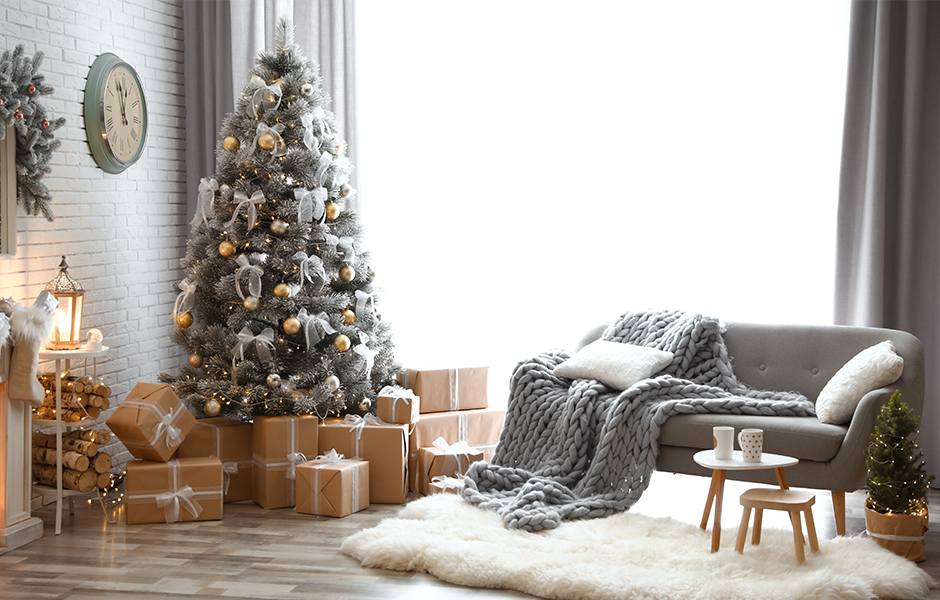 Christmas Craft Ideas for the Home
Everyone loves receiving things for their homes and Christmas is the perfect time to make something special for your loved ones. Here are some fun and easy Christmas craft ideas for gifts for your friends and family members that love making their house a home: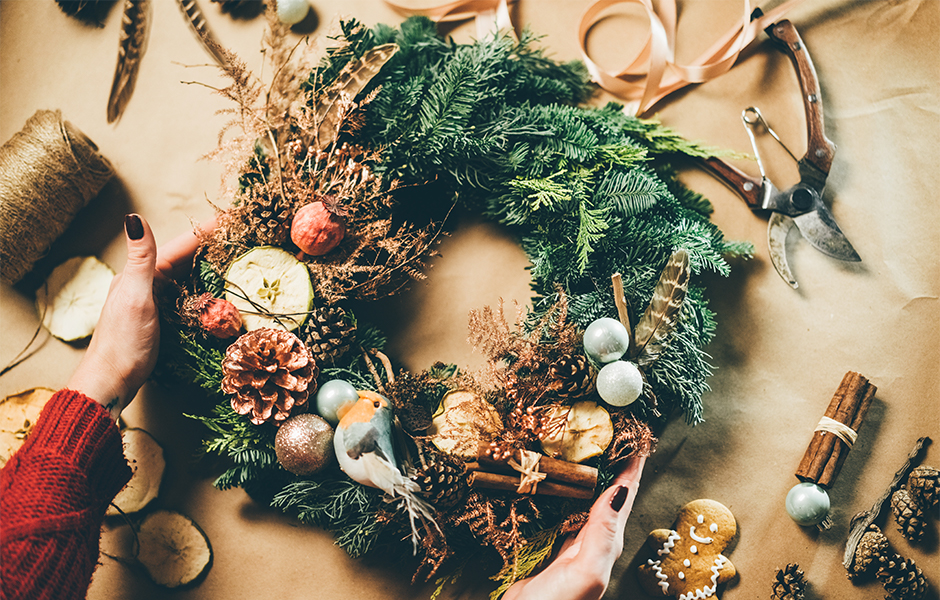 Wreaths
You can't have a holiday craft list without wreaths! Wreaths come in all shapes and sizes and make the perfect gift. For this wreath, all you need is a Weeping Willow wreath form made out of branches, some ornaments, some special accents, a hot glue gun, and a ribbon to hang your creation. Or, go all out with a wreath made out of real boughs and greenery. Here's a list of 80 options!
Embroidery Hoop Ornaments
Some of the best Christmas craft ideas are decorations for the tree! And you don't even have to be a crafting expert to create some super cute embroidery hoop ornaments. Instead of using traditional embroidery techniques, these ornaments are made by choosing a holiday-themed fabric, such as red plaid, and ironing on a festive vinyl sticker. You can get these stickers for as little as 99 cents, making this an affordable holiday decorating idea.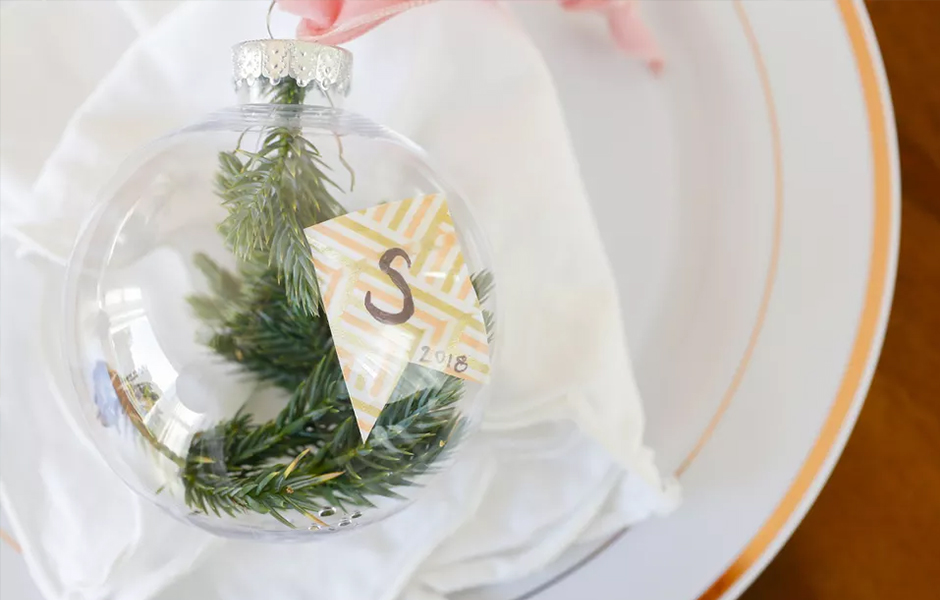 Filled Glass Ornaments
Glass ornaments are beautiful on their own, but they're even prettier when they're turned into a Christmas craft idea for a gift. You can fill these clear ornaments with anything from plants and paint, to mini jingle bells, ribbon, and spa products. Here's a fun list of things to fill a clear glass ornament with. You can even base them off of your friend or family member's interior design style! Make multiple and combine them in a gift set for the perfect crafty Christmas.
Napkin Bells
This craft is so simple but will elevate your loved ones' Christmas table settings. Simply choose a set of beautiful linen napkins and sew miniature jingle bells on the corners. Or, you can make a festive jingle bell napkin ring using mini jingle bells and wire.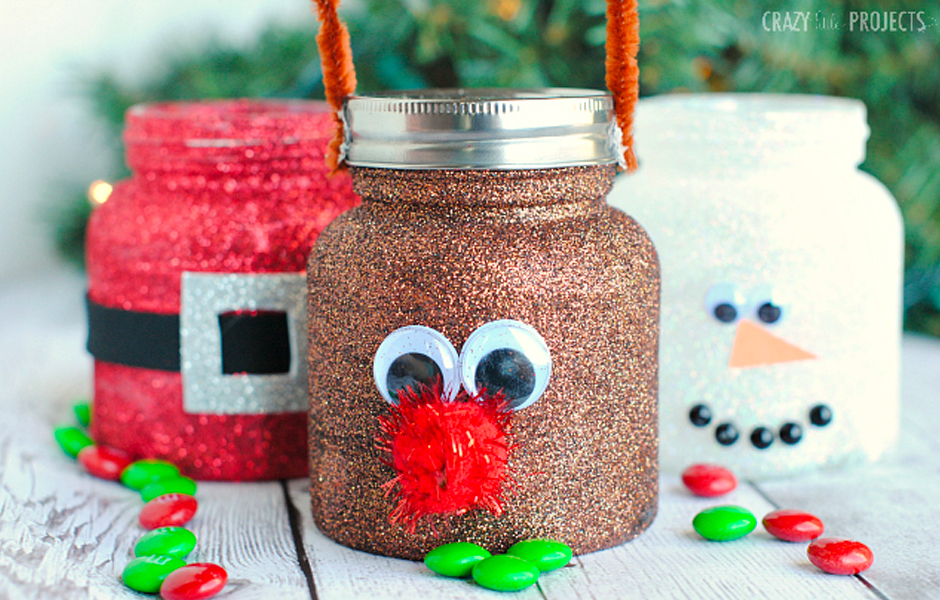 Other Christmas Craft Ideas for Gifts
In addition to making thoughtful and unique Christmas crafts for the home, you can also make gifts for everyone on your list. Here are few Christmas craft ideas for gifts that everyone will love:
Decorated Treat Jars
You can't celebrate the holidays without plenty of treats and these cute decorated Mason Jars make the perfect little gift. Using some glitter paint, googly eyes, a hot glue gun and some creative accessories, you can easily make a reindeer, Santa, and snowman Mason Jar. Fill the jar with candy or other treats and give them to friends, coworkers, or anyone who deserves a little holiday cheer.
Holiday Character Candy Pots
Another great Christmas craft idea to do with kids is making these adorable holiday character candy pots. You'll need some mini flower pots, acrylic paint, and fun accessories like googly eyes, pipe cleaner, felt, ribbon, and other embellishments. The link shared shows you how to make reindeer, snowmen, elves, and Santa but really, the sky's the limit! These Christmas crafts make the perfect gifts for teachers, nannies, or family and friends. Everyone loves candy and bonus points that they're so darn cute!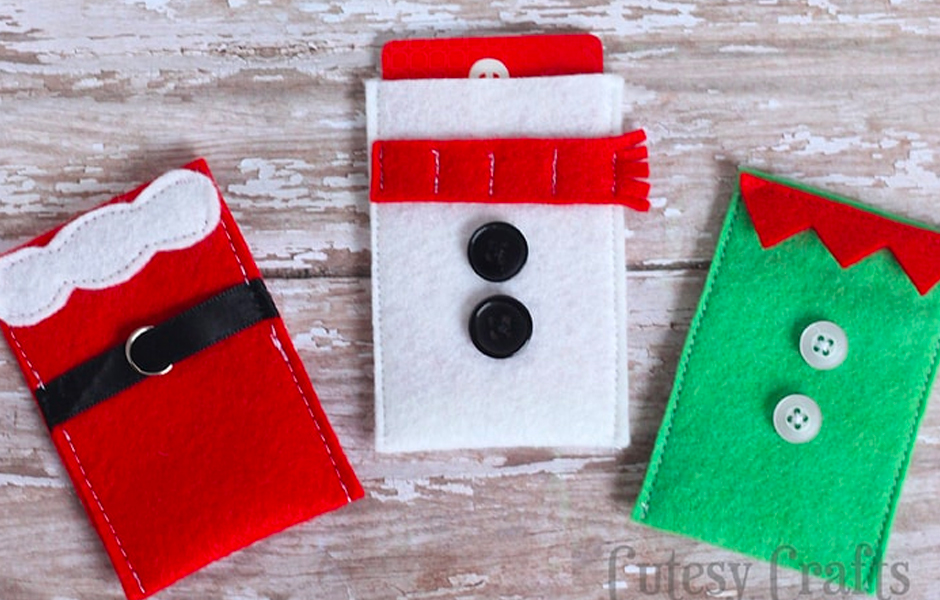 Creative Gift Card Holders
Sometimes, even after searching high and low for the perfect gift, you turn to the old classic – a gift card or cash. While you surely can't go wrong with such a versatile choice, it's fun to personalize it a bit more and make it feel more unique. There are countless gift card holder crafts out there, including this one made out of recycled toilet paper rolls (cute and environmentally-friendly!) and these ones made out of felt. If you don't want to bust out your sewing machine, just grab the hot glue gun and adapt the instructions throughout.
Chalkboard Ornaments
These chalkboard ornaments are super easy, super cute, and serve as a meaningful memento throughout the years. All you need to do is buy some wood slices, black chalkboard paint, and chalkboard markers. If your wood slices don't come with twine, tie a piece of twine on them to hang them from the tree. Paint each wood slice with chalkboard paint and give the kids a chalkboard marker to draw their masterpiece. Have them sign and date the back and you have yourself a simple Christmas craft idea for gifts for the whole family.
You don't have to buy the latest gadget or a fancy gift to enjoy the Christmas season. Instead, try a new craft idea for the loved ones on your list. These meaningful gifts show that you care and will remind everyone of the wonderful season you spent together.