As the seasons change, so do our lifestyle choices. We switch up our clothes, the Starbucks drinks we buy, our weekend activities, and, let's not forget one of the biggest changes of all, our interior design. The satisfaction of having your home decor match the current season is, for some of us, an unmatched feeling. As we cozy up into winter, let's take a look at our favorite 2019 winter interior design trends for your home.
Winter Interior Design Trends
Plaid
One of the most iconic and evergreen winter interior design trends is plaid. Incorporating plaid into your winter decor allows you to transport your visitors to a cozy place in the country which is absolutely perfect for the season. While this trend has been popular for years, it has been elevated to a more modern level in 2019. This season, we're seeing tonal plaid that consists of two colors layered to create a more geometric, crisp motif. Whether it be a cozy plaid accent or some wingback chairs, plaid is a great interior design trend if your goal is to create a down-home, cozy feel for you and your guests.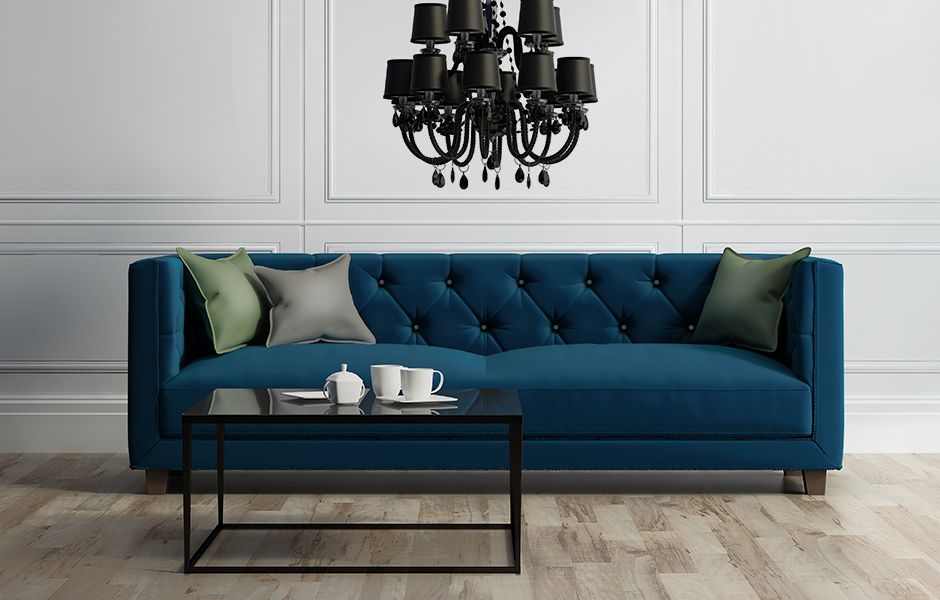 Velvet
This year's velvet interior design trend is one that's hard to take your eyes off of. This year, dramatic colors take center stage and from chartreuse to deep navy, velvet pieces adorn living rooms and bedrooms to create a sophisticated, rich, luxurious look. In addition to the visual beauty of this material, its texture is also quite satisfying. With the temperatures starting to dip lower and lower, having cozy and plush fabric to sink into is a must. Chairs, benches, and pillows are just a few easy ways to incorporate the fabric into your home.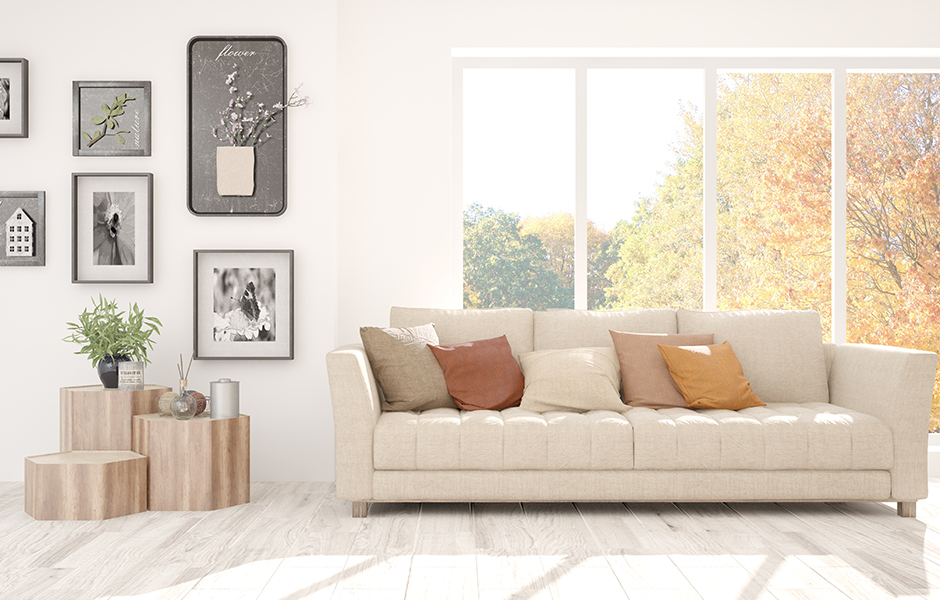 Softness & Woods
In addition to velvet and plaid, one other fall trend to consider for your seasonal redecorating is softness and woods. Organic shapes, soft textures, and natural materials are especially popular this season. This Scandanavian-inspired fall trend creates a soothing, calm atmosphere in your home, which is exactly what you need for those relaxing fall nights. Check out our Key Largo or Silver Screen sofa to see a couple of great examples of furniture that follows this trendy style.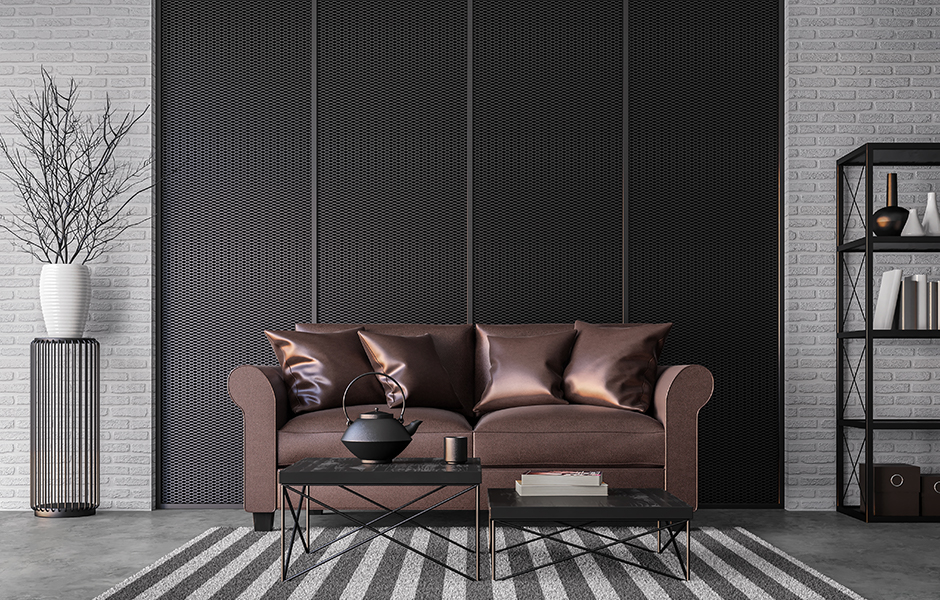 Dramatic Neutral
This winter interior design trend is one that truly encapsulates the season, reflecting the darkness of night and lightness of snow. You can incorporate this trend into your home by having a high contrast of black, white, and other neutral tones. This simple, chic, and sophisticated look draws attention to the room right away. When you style your home with this design, make sure to throw in metal accents. Including multiple textures is a must for it to be successful; adding texture ensures that the room doesn't fall flat and instead looks beautiful and elegant.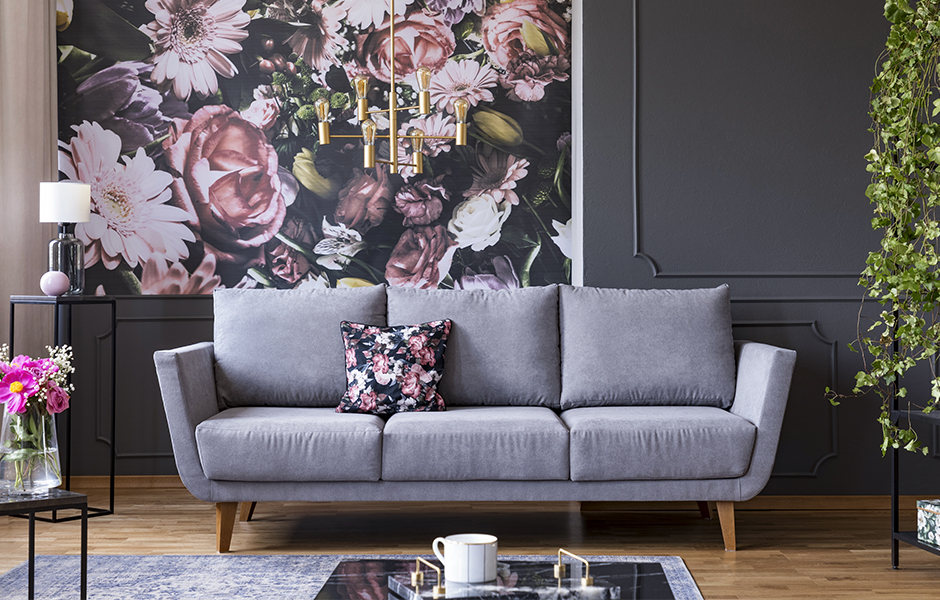 Large Scale Wallpaper
Wallpaper isn't a new interior design trend, but we're loving large scale wallpaper this winter. Whether you want a bold look with botanical prints or a more subtle solid color, freshen up your home with this winter interior design trend. If the thought of committing to wallpaper is a bit scary, there are plenty of peel-and-stick options out there for you to try. Take a look at Etsy's selection and you'll find beautiful pieces that make each room in your home unique.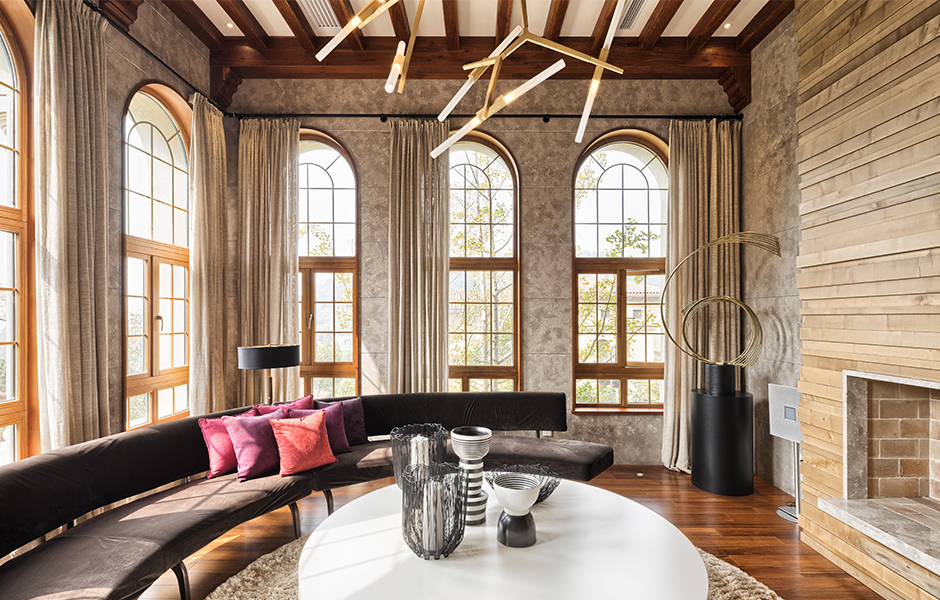 Round Furniture
The last of our favorite winter interior design trends is round furniture. This is one trend that you must look into trying; it's an easy change that can apply to a variety of decor pieces. For someone looking to start slow, consider adding a round table to your dining room or maybe a set of round armchairs to your living room. The shape makes the room feel more relaxed and comfortable, compared to the harsh lines of square and rectangular furniture. A quick online search will show the endless possibilities of round furniture that would be the perfect addition for your home this season.
If you're looking for more insight into your interior design style and what overall look is best for you, take our interior design quiz to find out! You'll be decorating your home like a professional in no time.