From stress at work to the physical demands of daily life, being an adult is tough! After you've put in hours of work at your job, taking care of the kids, and grocery shopping, it's the most rewarding experience to come home and relax in your living room. Rather than settle on your average sofa, think about investing in living room recliners. 
Living room recliners have been around for years and are a staple furniture item in many homes across America. Not only are they comfortable as can be, recliners have a variety of medical benefits as well. Read on to learn about how motion furniture can improve your health and quality of life!
Benefits of
Living Room Recliners
1. Increased Mobility
According to the Center for Disease Control and Prevention (CDC), mobility issues impact 1 in 7 adults. Having limited mobility can be discouraging, but the best reclining furniture can help ease your discomfort while at home.
Southern Motion lift recliners are the perfect option if you struggle with mobility issues. With the touch of a button, your lift recliner can go from flat on the floor to a 35-degree angle to help lift you out of the chair and into a standing position. This provides a safer and more secure way to move without putting any undue stress on your back or joints. Not only will transferring in and out of your chair be easier, you'll feel much more empowered and independent being able to handle the task without assistance from loved ones.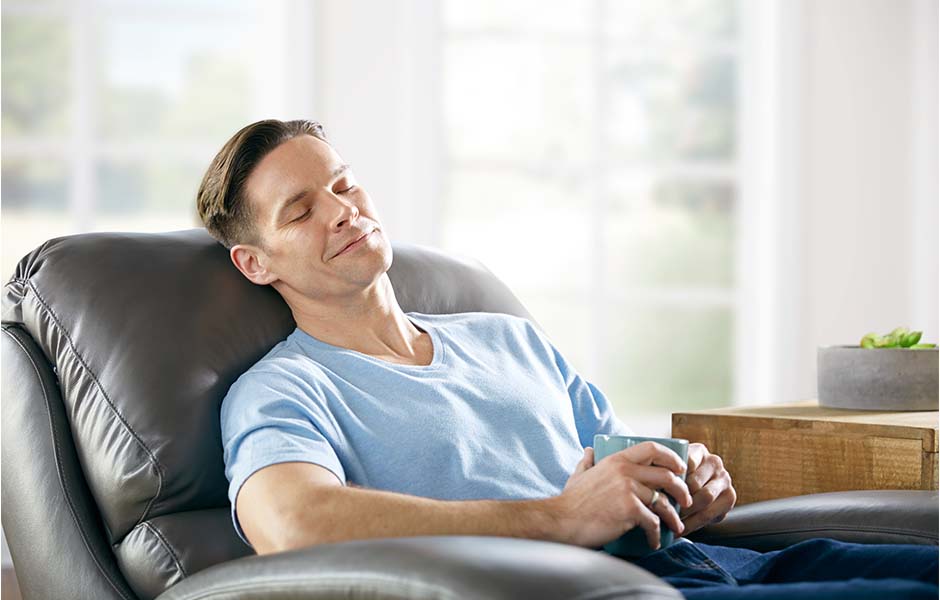 2. Better Circulation
Did you know that sitting for long periods of time can wreak havoc on your legs and joints? Gravity affects blood flow and when your weight isn't evenly distributed, your joints are affected. Because of this, it's important to choose the most comfortable living room chairs and sofas that improve your circulation and increase blood flow. Motion furniture, particularly Southern Motion's Zero Gravity collection, are designed to solve this problem.
Our Zero Gravity chairs work by evenly distributing your bodyweight, reducing the stress on different areas of your body. This helps to optimize blood circulation and give you the ideal angle for relaxation.
3. Lumbar Support
As you decide on the best reclining furniture for your needs, don't overlook therapeutic lumbar support as a key feature. It's important to choose chairs with lumbar support because they have the potential to reduce back pain. Along with these benefits, therapeutic lumbar support can aid in:
Proper spinal cord alignment

Promotion of proper posture

Reduction for risk of injury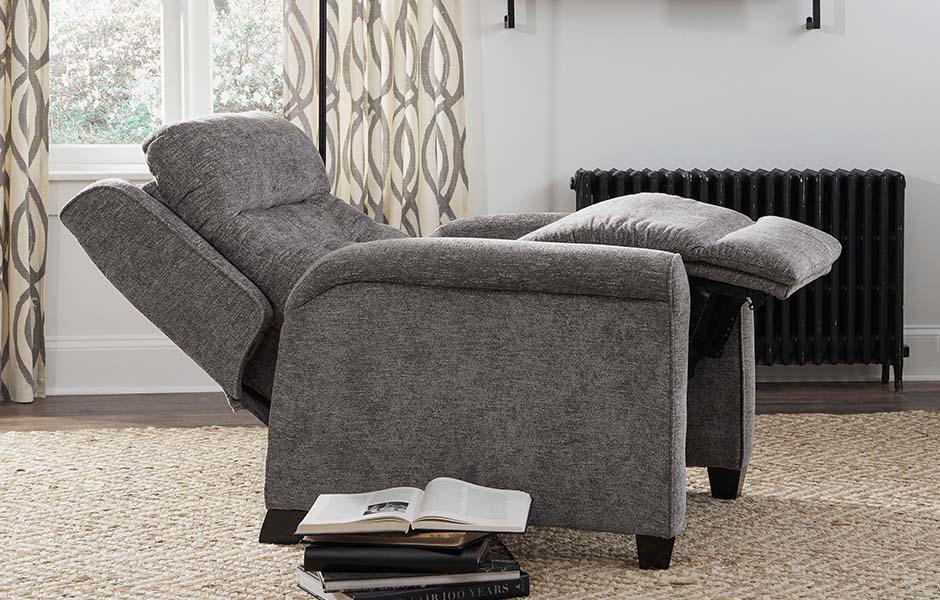 4. Pain Relief
If you suffer from back or neck pain, living room recliners may be a natural remedy you can use right at home. Heat therapy and massage features (like those found in Southern Motion's SoCozi™ collection) work to revitalize your body and eliminate any pressure points.
In addition to heat therapy and massage features, recliner chairs can reduce body pain or aches through weight distribution. As a recliner evenly distributes your weight, it increases blood flow. This eases any pain and prevents swollen, stiff joints.
5. Stress Relief
Lastly, the ultimate benefit from having a recliner is the way it reduces stress. There are three different types of stress: emotional, mental, and physical. Each type of stress affects the body and causes significant tension. Your body needs relief from these stressors, which is where recliners come in. 
The best reclining furniture relaxes both your mind and body through features made for your comfort and ease. Deep tissue air massage, power reclining, and lumbar support are just a few of the features that can work to renew your health and lower your stress levels.
Recliners have been around for ages and now you know why! With multiple health benefits and unbeatable comfort, living room recliners are made for much more than Dad's Sunday night football games. Whether you're simply looking for a chair you can melt into at the end of the day, or need something to improve your circulation, take a look at Southern Motion's recliners that fit all of your furniture needs.