Buying your first home is an important milestone. You now have a place to call your own and build memories for years to come. Whether you moved your old furniture into the new home or are starting from scratch, now is the perfect time to decorate your space.
These first-time home buyer tips will help you decorate your new home without breaking the bank and make your new space feel like home.
First-Time Home Buyer Tips for Decorating
One of the hardest things about decorating your first home is that you likely saved up for the down payment and now have a mortgage payment to consider. But, that doesn't mean that you can't spruce up your new space. These tips will help you stay organized, efficient, and cost-conscious.
Start With Your Needs, Not Your Wants
It may be tempting to start decorating your first home with all kinds of art and decor but focus on the necessities before you start tackling the little details. This might include investing in a new recliner for the living room, a new mattress and bed frame for the master, or some high-quality kitchen accessories. Once you have the necessities settled (and have saved up a little more cash after the big purchases), you can move on to the small things like wall art, creative storage solutions, and other accents to show off your personal interior design style.
Focus on High-Traffic Areas
When you're deciding what to prioritize after moving in, focus your effort on the areas in the house that get the most use. If you love having dinner parties with friends, make sure to put a nice dining table and beautiful seating options on your list. If you love cuddling up in bed and bingeing the new Netflix series, a comfy mattress is a must. By prioritizing the rooms you know you'll get the most use out of, you can spread out your furniture shopping, save some money, and take your time.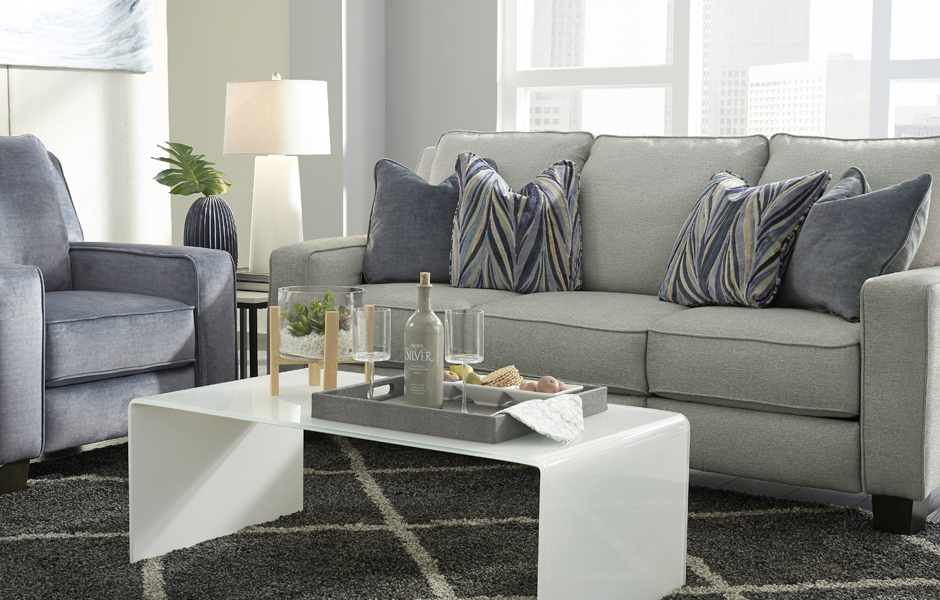 Decorate One Room at a Time
Another decorating tip for first-time homebuyers is to focus on one room at a time. You don't have to rush to get everything perfect in your new home right after you move in. Take your time, find pieces that you love, and move strategically from room to room. Make a checklist of what you need for each room to feel complete (for now).
Refurbish, Repurpose, and Recycle
Buying new furniture for your new space is exciting, but there are lots of other ways to spruce up your new home on a budget. Refurbishing old pieces makes them look brand new and recycling things from family and friends is a great way to give a loved piece new life. This video shares some fun ways to upcycle old furniture and give a space new life.
Invest in a Few High-Quality Pieces
After making one of the most expensive purchases of your life, it can be hard to decide when to save and when to splurge on home decor. There are countless places where you can find affordable home decor, but sometimes it's worth it to spend a little more and know that what you're buying will last. When decorating your first home, less is more so focus on investing in pieces you love, rather than just trying to fill the house. This could include a beautiful new sofa, a piece of artwork from your favorite artist, a unique lighting fixture, a high-quality rug, or anything that means a lot to you. You can then save for things like trendy art prints, cool mirrors, curtains, and other finishings.
Buying your first home is exciting but decorating it can feel overwhelming, especially since you just made such a major purchase. But by focusing on the areas in your home where you spend the most time, upcycling some of your existing pieces with easy DIY decor projects, and investing in a few key items, you can make your new house feel like home in no time.